Just about any business imaginable utilizes a printer or copier at some point. However, many people do not think about all the information that may be stored on your machine. Copier security is often overlooked by those using the machine who don't consider how much personal information can be stored in their machines hard drive. Luckily, companies like Xerox are doing their part to make sure that you are protected.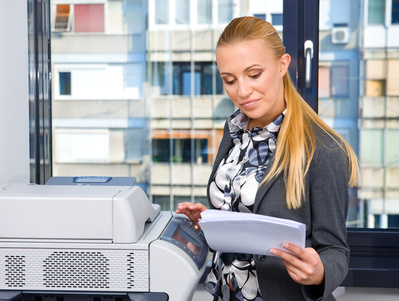 What many people don't realize is that your copier or printers hard drive stores a copy of everything that has gone through your machine. It can be scary to think about what may be stored on there that you may not even realize. It is especially important to think about security when improving mobile technology.
The Xerox WorkCentre 7800 series comes with the protection you need to make sure you don't have to worry. Xerox worked with industry security leaders to include the best technologies and features available to protect your business.
Encrypted PDF files for scanning
Complete hard drive encryption
Prevent unauthorized access with Xerox user permissions
Complete visibility
Security management and tracking of all activity with audit log
Features like these give you the ability to always know you are protected. You can monitor every function that goes on within your printer and include use permissions to limit who is allowed to use what function. If you are concerned about your companies security then the Xerox WorkCentre 7800 Series may be the right option for you.
You'll Get a Real Quote in Under 2 Minutes!