Get an Amazing Copier Lease
Supplies & Service Included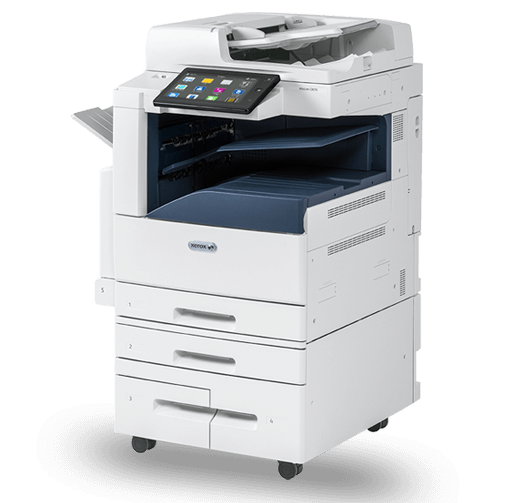 We Know - You Need to Get 3 Quotes!
We Make it SUPER Easy to Get a Quote From Us
Once you start working with our team of professionals, we expect you will want to work with us on your copier lease.  We work hard to treat our customers right, know all about copier leases and maybe even have a little fun while we do it!  We are on your team!
Itemized Pricing - We itemize the costs on our quotes and give you the totals and options so you can customize your copier quote to perfectly meet your business needs.   We show you how much that staple feature of fax unit costs so you can decide what makes sense for your business.  Our job is to make your job easier!
Quick Help  - Let's face it, copiers are not what most businesses want to spend time thinking about, but when the copier doesn't work, it can really mess up operations.  When you lease a copier from us, we make sure we are available to help your team continue printing and scanning throughout the life of the copier.  We can solve most problems with a quick phone call, and always have the Xerox network of technicians ready to help if an on-site visit is needed.
When you lease a copier from us, we become part of your team.  What this means to us is when you have a new employee that can't print, we are here to help out.  If you are having service issues, it is our job to get a technician on-site.
We also love helping you with your technology and process.  Maybe you could use Scan to Dropbox or Scan to Google Drive.  With the Apps that are available on the Xerox Altalink and Xerox Versalink copiers, we can show you not just a great deal on a copier lease, but how to improve your efficiency in the office.
If you are tired of hearing excuses about why things aren't going well, give us a shot at your business because we look for ways to make your business go better, not for ways to explain why things are not going well.  We know your business depends on a great copier and a team behind the copier that is 100% dedicated to your success.
Ready to get started?  Just request an instant quote and we can get started right away!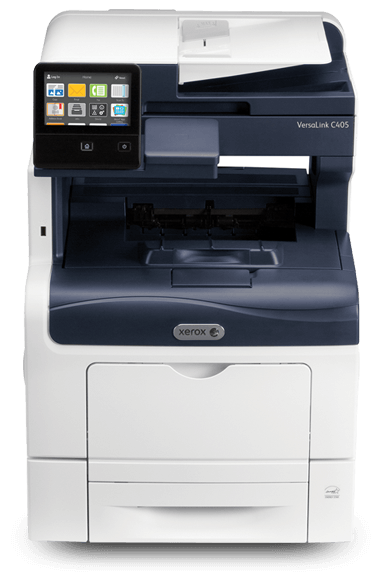 Get Instant Quotes On Products
We are not a bunch of stiffs in suits bringing you doughnuts 3 months before your current lease expires.
We are a team who believes in making your copier experience more pleasant and who will dig in with you to ensure issues are resolved.
If you have offices all over the country, work with one copier company to get it all taken care of and get your systems set so you can scale and know your team is taken care of anywhere in the USA.

If you have several locations, we consolidate invoices for you so there is less work for your accounting team.  Even for the single copier user, there are not extra nickel and dime invoices for stuff like shipping.

We team up with Xerox to provide the best technology to our partners.  We learn how the technology works so we can help you get the most for your investment.  We are here to help you and are committed to having the best copier lease options for you!
Our Marketing Team's Copier Propaganda Section
Here is where we try and help you see some of the stuff happening in the industry or get you excited about copiers.
The Xerox AltaLink B8055 Multifunction Printer produces 55 pages per minute in black and white. Xerox offers added security features and apps that ensure that you are only giving the people you want to see the files the access to them that they need.
The Xerox VersaLink B605 Black-& White All-in-One Printer is just what you need for all of your business functions. This Xerox printer is the perfect tool for your business needs. It has the ability to print, scan, copy, and fax.
The Xerox Versalink C7020 Color Multifunction Printer prints at 20 pages per minute in both black and white and color. It has the ability to copy, print, scan, fax, email, and access straight to the cloud. The Xerox Versalink C7020 Color Multifunction
What Some Random People You Don't Know Said About Working With Us!

My company has been looking for a reputable copier company after a previous not so great experience.Somehow, miraculously I found Jesse and his team. He has helped me every step of the way. I can't say enough great things. Honest and reliable and true to their word.Thank you!

Excellent service from the start. Listened to our needs, and provided a great solution. Great service, emails are answered very quickly, and they know their stuff. We'll be using them for all of our printer needs. Glad to have a partner that works with us, and not just looking for the quick buck.

Working with CLC has been a real joy! In terms of achieving desirable overall copier costs for my new business and providing me with excellent technical assistance on our desired printing capabilities. They have even helped with some minor startup questions I've had while using my machine.
Christopher - Minneapolis
We partner with some of the best technology names out there.  Here is a small sample of our main partners!
We get it!  Sometimes you just want to call or chat directly.  We want to hear from you!

14143 Denver W Pkwy #100, Golden, CO 8040