Choosing a new copier for your office can be a major headache. With so many brands to choose from that offer 100's of different model devices it can be hard to know where to start.
When it comes to choosing the best photocopier to lease for your business Xerox has a wide range to choose from. From standard office multi-function devices to production printing devices Xerox cater for all business needs. Xerox offer a 100% guarantee on all their copier devices that protects your decision! Quite simply, it's the best guarantee in the industry. 
Is it a desktop device you require or something capable of photo quality prints? Do you only require printing or do you need printing, scanning and copying capability. Whether you want a run of 10,000 leaflets, a handful of glossy brochures or simply need to churn out documents at speed, your requirements will affect what copier you buy or lease.
Xerox's new revolutionary copier ranges are the latest in advanced technology printing. The Versalink and Altalink copier ranges can improve work efficiency and print quality to take your business to the next step.
Do you need to take your business to the next level in printing? Then why not consider a production copier. Xerox production copiers produce high-quality reproduction of text, solids, photos and graphics, with exceptional registration for polished, professional results.
Let's have a look at a few comparisons of copier devices and office environments to determine your companies requirements.
Smaller businesses
Xerox Versalink B405 Black & White Copier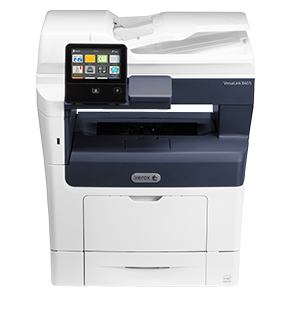 With its compact design and advanced technology this copier is perfect for small businesses. Small doesn't always mean compromise, with an amazing print speed of around 45 pages per minute and capability of mobile print this copier is extremely cost effective. With its compact design this copier can sit in the corner of the office and you won't even notice its there.
Xerox Versalink C505 Color Copier 

Specifically designed for fast paced work teams you can rely on this copier to make your work look its best. Again with its compact design this copier can easily sit on a desktop minimizing taking up additional floor space.
Both devices have been designed to contain fewer moving parts which means less breakdowns and less engineer calls. From IT-free installation wizards, to step-by-step configuration options, you're ready to go hassle free. Both are perfect for small businesses with minimal IT support!
Medium businesses
Xerox Versalink B7025 Black & White Copier

For busier offices this copier can cope with high demand printing. With a superfast printing speed of up to 25 pages per minute and a printout resolution of up to 1200 x 1200 dpi this copier devices packs a lot for an affordable price. Additional finishing devices can be added to this copier including a booklet maker, stapling unit and hole punch.
When it comes to getting a new copier device it is crucial that it can integrate into the current working environment seamlessly and this copier is perfect for just that.
Xerox Altalink C8035 Color Copier

Similar to the B7025 but capable of color printing this copier is perfect for a busy office that wants to produce high quality color printing. With a printing speed of up to 35 pages per minute and a stunning resolution of 1200 x 2400 dpi your business can rely of this copier to produce crisp, clean and photo quality prints every time.
Capable to work in any office environment and produce any document type, including booklets, brochures and pamphlets. This copier has been specifically designed to increase user productivity and shorten everyday tasks.
Both devices are packed with features to increase productivity in your office including mobile printing and additional Xerox applications.
Production printer & Graphic Designers
Xerox D95A Black & White Production Copier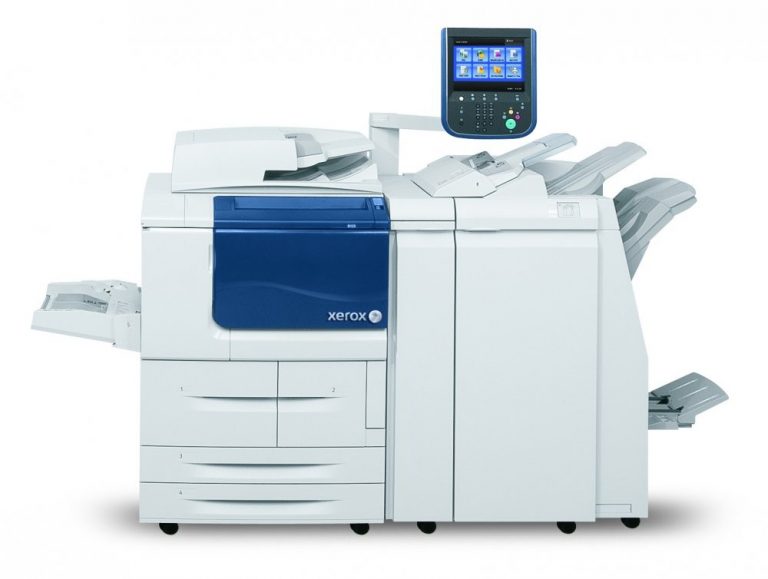 For fast pace production printing the D95A is more than capable of handling super high demands. With an outstanding print speed of up to 100 pages per minute and more depending which print engine you choose you will never be waiting for your printouts again.
With the ability to print on a variety of different media stocks including Carbonless, DocuCards, document folders, synthetics, labels, specialty media, coated stock this copier is built for every demand.
With customizable finishing options and additions you can build this device exactly the way you want. To cater for all your businesses needs which enables you to focus on what you do best: producing great work.
This is the perfect kit for businesses such as such as pay-for-print shops and centralized reprographic departments, education and healthcare.
Xerox C60 Color Production Copier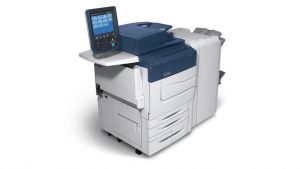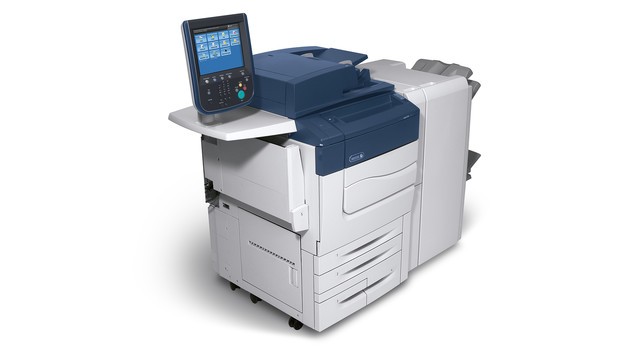 For high quality, color printing this copier is unparalleled. With a print speed of up to 60 pages per minute color and the ability to mobile print from virtually any smartphone or tablet this copier is sure to boost any businesses efficiency. Whether you need to create a brochure, a captivating proposal or presentation, an eye-catching poster you get stunning results every time.
Your graphics, creative and production teams want a higher level of quality and finishing. The Color C60 copier device offers the best of all worlds.
Ideally suited for commercial print, quick print, print room operations, and photo printing centres.
Whichever copier you choose for your business you can rely on Xerox to provide cost effective, robust and efficient pieces of kit for your needs. Whilst it's important to pick a printer which is capable of completing all the necessary document handling jobs in the office, you naturally don't want to be paying for features you don't require. Access your businesses requirements for printing and budget to enable you to pick the right copier for your office.
Want to know more? Give us a call; we would love to help you. We can provide quotes for a range of different copiers and finance plans. We are Xerox authorized and have been selling copiers for 10 years and we would love to help your company!
You'll Get a Real Quote in Under 2 Minutes!