Have you heard about Xerox's 2 new copier ranges but no idea which to choose?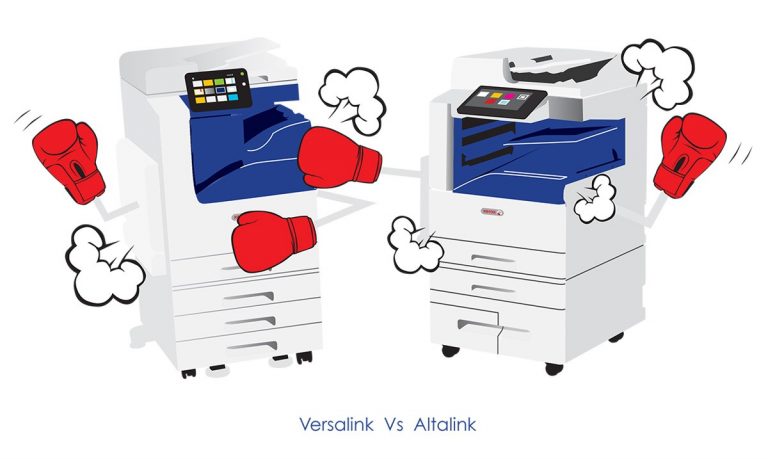 The new Xerox Altalink and Versalink copier range are a step forward in printing technology. Let's break down the differences to make it an easier decision.
The 2 main differences between the ranges are the businesses they are most suited for as below;
Versalink is ideal for small businesses
The main reason for this is because the devices cannot be accessed remotely. Ideal for a small business with on hand IT support.
Installation wizards guide non-technical users through a setup.
Directly access cloud services— Dropbox, Google Drive, OneDrive.
19 copiers in the range to choose from.
Altalink is ideal for medium to large businesses or workgroups
This range does allow for remote support. Ideal for large businesses who have multiple sites and IT which support all of them.
Connect the way you work—Wired, WiFi, WiFi Direct, NFC and Cloud.
Customize the 10-inch screen, simplify repetitive tasks, speed through common workflows.
Scan, print and fax simultaneously for multitasking at peak times.
Proactive security includes whitelisting technology by McAfee.
10 copiers in the range to choose from.
Want to know more? Give us a call; we would love to help you.  We are authorized and have been selling copiers for 10 years and we would love to help your company!
You'll Get a Real Quote in Under 2 Minutes!