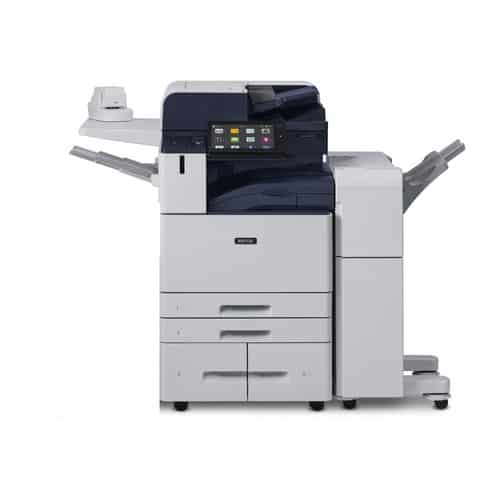 If you are getting Xerox copier quotes, it is possible you are seeing from one dealer a Xerox Altalink copier and from another dealer, a Xerox Versalink copier.
For example:
Xerox AltaLink C8130 vs Xerox VersaLink C7030
Xerox AltaLink B7030 vs Xerox AltaLink B8145
The basic rule of thumb for Xerox is as follows. The Xerox Primelink is better than the Xerox Altalink is better than the Versalink. Now, this rule is for the 11 x 17 devices, not the letter/legal sized copiers. The letter/legal ones are all Versalink copiers.
Our basic assumption would be, if you had an offer for a Versalink C7030 and compared to a Altalink C8130 and they were the same cost, you should choose the Altalink option. The two of them are both 30 pages per minute, but the Altalink has PostScript already and tends to have a lot better color quality and the engine is more solid in general.
All of these copiers are good for different situations, but we would definately like to let you know the Primelink > Altalink > Versalink copiers.
Why have different engines in the first place?
The manufacturer's we sell will generally have multiple lines for different budgets they have with the hopes of gaining new customers.
Xerox doesn't want to lose business to cheaper brands, so they make sure they have copiers that can compete (Versalink). However, they don't want to lose business to higher quality units, so they need a lineup there too (Altalinks).
If you have any questions about Xerox copiers, we would love to help your company get the answers you are looking for.
You'll Get a Real Quote in Under 2 Minutes!