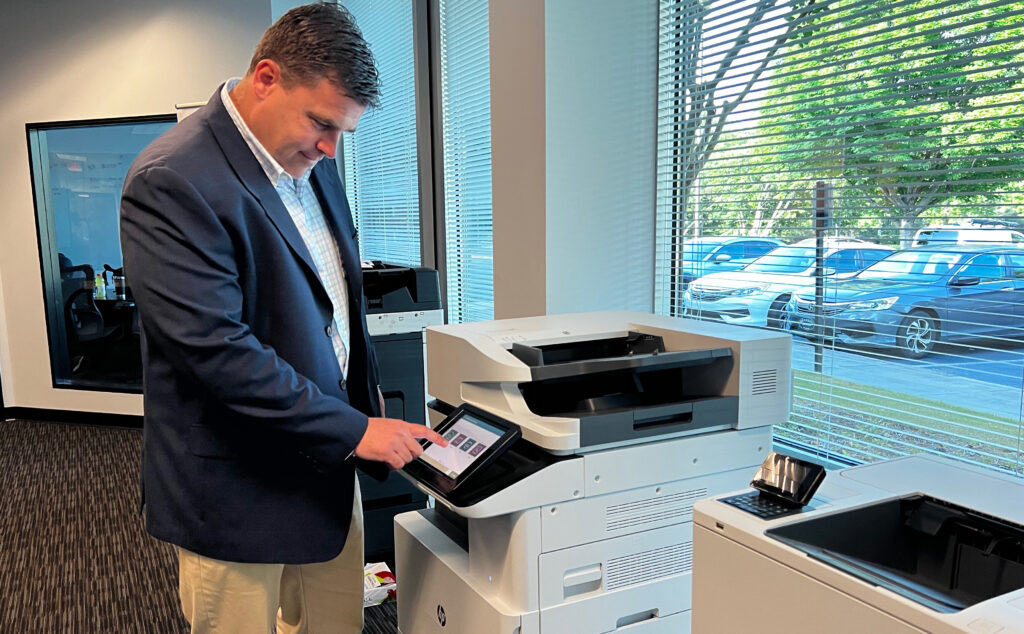 When getting a used copier, there can certainly be shares of issues that pop up.  In some of the used copier leases we have done over the past few months, we have seen different things pop up that don't happen on new copier leases.  Getting a used copier lease can certainly save you money, but there are some things to consider that may need to happen before you are totally happy.
Here is a small list of some of the issues we have had to help get solved on some used copier deals in the last 90 days:
The copier has metered toner, need to enable metered toner via a PIN code.  So this happened on one copier where the client was printing, all was fine, and suddenly, all the copies stopped and it said every color was empty and the screen said supply plan service code is required.  The solution to this was for us to call our Xerox reps and get a PIN code, then here was the solution

In CentreWare Internet Services, click Properties > General Setup
Click Supplies Plan Activation Code (We got this from Xerox)
Type the code, then click Apply.

Copier Damaged During Freight – Having a copier damaged in freight is annoying to everyone. We have seen frames get damaged and have seen copiers have what we call a "toner bomb" where the toner gets all over the machine. This is a great reason to insure a copier you are shipping (especially at the end of a lease return!)
Registration not lining up – We had this issue on a Xerox WorkCentre 7835 – we ended up having a technician do this because it was too tricky for the user.  The basic idea is to go to the copier, get into the maintenance menu by pressing 0 for about 20 seconds on the keypad, and then the start button.  The code was 6789.  Then you go to paper registration.  Now the tricky part is you can go increments of 0 to 50, we find doing less than 20 at a time to be ideal.  You have to do each side and each drawer if you want the registration of the copier to be correct.  This is because there is a different distance from each tray to get to the engine.  This can be a tedious process of micro-adjustments.  This is why we had the technician do it.  Most clients do not have the patience.  If you choose to do this, always pull the paper in the same direction and flip the same way so you can see what your adjustments are doing.
Copier Stand color not matching – This one was a client who wanted the copier to be as cheap as possible until the stand color didn't match the copier color.  We just had to send them another stand.  No big deal.
No PostScript Driver – One deal we did, the client thought no one used Macs. The problem was the company president used a Mac. We had to find a PostScript driver so the boss could print.
Missing Pieces on Finisher – A deal we had needed a finisher. We found a copier for the clients and when it arrived, it was missing 2 pieces from the finishing unit. We just got those parts, but that would be maddening for a user to have that happen.
Leasing a used copier may have little setbacks at the beginning, but in every case, we have been able to work through the issues with the clients and help them have a copier that works perfectly for their office.
If you have any questions about our wholesale pricing program, please give us a call!
You'll Get a Real Quote in Under 2 Minutes!