When you are looking for a new copier it's important to make sure that you are confident in your leasing company. Your copier leasing company will be with you for years, and you will be working with them every step of the way. It's crucial for your success, and your sanity, that you don't settle on your copier leasing company.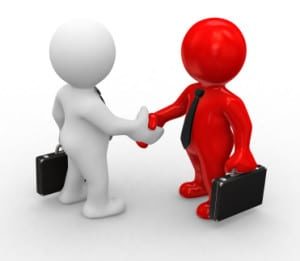 A good leasing company can be the difference between a constant struggle and a booming success. Your leasing company will be integral in figuring out your monthly price and getting you set up with the right copier. Many companies are only concerned with making extra money. You should do whatever you can to make sure that your leasing company understands your needs, and actually works to meet them.
At Copier Lease Center we do whatever we can to get you set up with the perfect option for your business. We have the experience you need to make sure you are getting the right machine for your needs. We believe in getting you something that fits your needs exactly, and lets your thrive, not an unnecessarily expensive copier with all the bells and whistles.
Settling on the first copier leasing company can leave you with big bills and a complex lease for a machine that you don't truly utilize. Copier Lease Center can help you avoid headaches down the road by getting the right choice the first time around.
Call us today to work with the true leasing experts. Don't settle on an inferior leasing company. Let the best people in the copier leasing business set you up for success.
You'll Get a Real Quote in Under 2 Minutes!