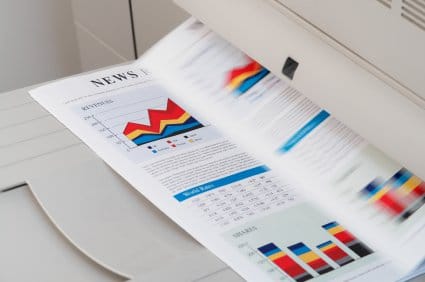 Have you been looking for a copier?  If you have, you will understand how complicated and frustrating it can be to find the perfect copier.  One of the reasons why is there are simply too many copier companies, or should we say copier manufacturers?  The list of copier manufacturers seems practically endless, and one of the strangest parts about it is the fact most of the companies do way more than 1 Billion per year.  Gives you an idea of the size of the copier market!  Let's look at some of the companies who sell copiers to consumers.
Xerox – Invented the copier, one of the major brands, use a lot of Samsung units.
HP – Has always been involved, especially in the desktop copier models.
Lexmark – Similar to HP, very large and lots of influence in the market.
Dell – Known more for computers, but they use a lot of Lexmark machines.
Ricoh – Major brand on larger equipment side
Lanier – See Ricoh
Sacin – See Ricoh
Kyocera Mita – Good copiers, touts the ceramic drums they have
Copystar – See Kyocera
Canon – High end copiers
Konica Minolta – Middle of the road
Toshiba – Use some Lexmark and also have a lot of their own stuff
Sharp – Was just purchased this week from what we saw
Samsung – Not just phones, has built printer engines for Xerox for years
Okidata – Too small for how good they are
Brother – Small Desktop copiers
Muratec – Not super popular
Epson – More inkjet
Panasonic – Generally more faxes
There are a lot of copier companies.  We work hard to try and help you get the best deal on your copiers.
You'll Get a Real Quote in Under 2 Minutes!