Are you taking advantage of all the great benefits that you can get from your copier lease? Not everyone knows this, but one of the best benefits to being on a copier lease is that you can start certain contracts with your leasing company. One of the best contracts that you can get is a consumable contract that can help you save every month. There are a number of benefits to a consumable contract, and it can definitely help your business.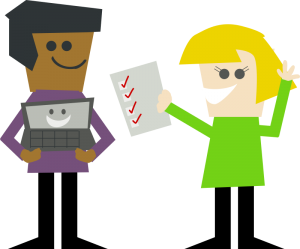 Save money. Getting a good consumable contract is a great way to save money. Your leasing company is going to be able to get much better deals on the products that you need the most. There is no way that a big box store would be able to compete with the prices that your leasing company can get you. This means deals on paper, toner, and all the supplies that you need the most.
Save time.

Working your with leasing company can actually free up more time for you to focus on your business. You will no longer have to worry about running out to restock supplies or rush to the store in an emergency. You can have the supplies when you need them for cheaper than you could get on your own.
Less guesswork. A big mistake that people make is to think that they can just get supplies when they need them. This is a bag way to go because you are constantly adjusting how much product you need and making assumptions that you hope will be correct. This also means that you can only take the price that they give you because there is no time to shop around. Being on a contract stops this guesswork and lets you get back to work.
There are many benefits to being on a consumables contract. Talk with your copier leasing company to learn about how this could benefit your business.
You'll Get a Real Quote in Under 2 Minutes!