As your business grows, so do your needs. What once seemed like a copier that could do everything you needed, now seems small and overworked. The Xerox WorkCentre 7800 series will help those who find themselves growing and facing a larger capacity than ever before.
The Xerox WorkCentre 7800 series starts at a listing price of $14,748.With that price you get the peace of mind knowing that you have room to expand. The paper tray has ample storage with a 5,140 sheet carrying capacity. Far more than many small 500-1000 sheet trays. It also comes with standard features such as email, print, copy, scanning, and an option for walk-up fax.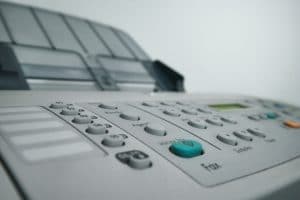 Printing in black and white as well as color are a breeze with print speeds reaching up to 30 prints per minute for color. You will also get a monthly duty cycle of around 90,000 images every month. You will also have no problem managing your documents as the WorkCenter 7800 series comes with a 250 GB hard drive for all your storage needs.
You also get a 1.2 GHz dual-core processor as well as a dedicated 2GB of memory for your printing needs. You can also get to work quickly, with the first page coming out in under 9 seconds, with times of less than 8 seconds for black and white.
Call us today at Copier Lease Center to get a great rate on the Xerox WorkCentre 7800 series. It's an amazing offer that you will regret not calling us about.
You'll Get a Real Quote in Under 2 Minutes!