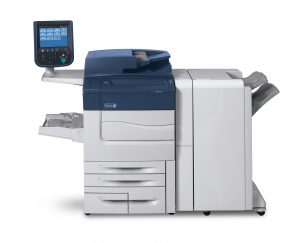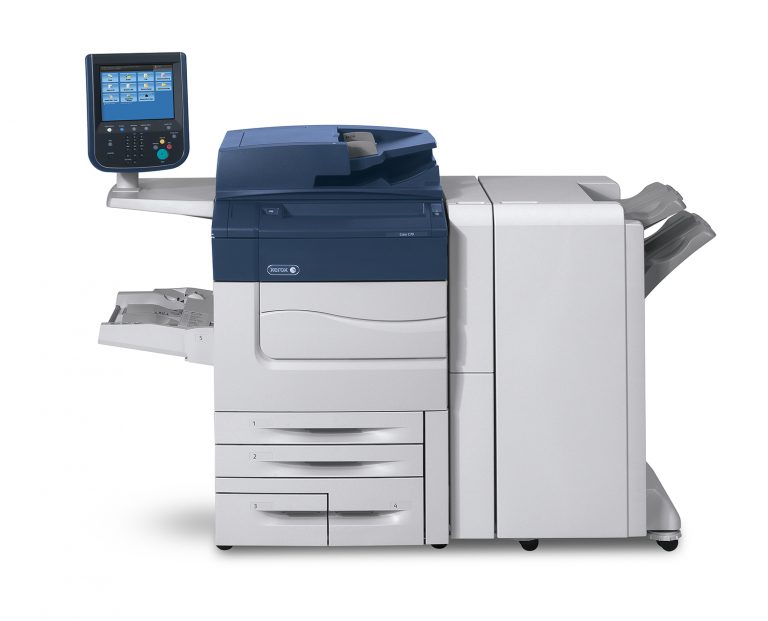 Are you in the market for a production level color copier?  If you are, no doubt you have taken a look at the Xerox C70 color copier.  We are authorized to sell Xerox across the entire USA and would love to help you on your next C70 purchase or any Xerox copier you are looking at.
The Xerox C70 has been a staple in the production print environment for years.
Some of the specs include:
Speed – C70: 70 ppm color, 75 ppm black
Workload – 10,000 – 50,000 pages per month
Thickest Paper – coated and uncoated stock, up to 110 lb cover (300 g/m²)
Resolution – Print/Copy: 2400 x 2400 dpi
Scan: 200 x 200, 300 x 300, 400 x 400, 600 x 600 dpi
Scan Speed – Up to 200 ipm color / 200 ipm black-and-white (2-sided, 8.5 x 11″ / A4)
Dimensions – Height: 54.8″ (1,391.5 mm)
Width: 62″ (1,574 mm)
Depth: 31″ (787 mm)
Get Advanced Specifications here!
This is an amazing copier when it comes to color quality and has fair cost per print numbers (under 6 cents for color and under a penny for black and white.)

What about workflow automation – this is an awesome way to ensure you get maximum productivity.
Are you ready to look at the Xerox C70 color copier?  If you are, we are here for you!  We love working with our clients who are looking at the best copiers on the market.  Please give us a buzz if you need a production color MFP or copier!
You'll Get a Real Quote in Under 2 Minutes!