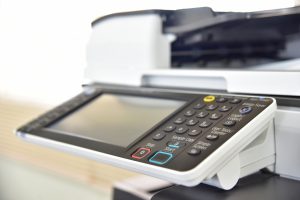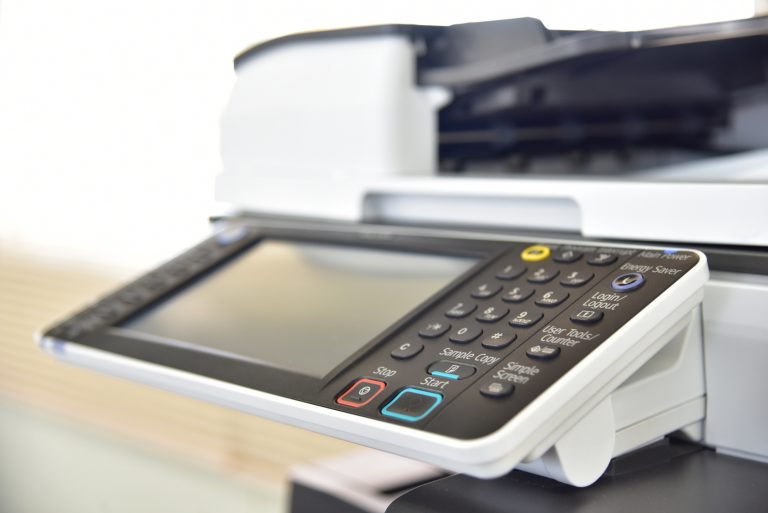 Getting a copier that works for your business can really help make your company more efficient.  We would like to cover some of the items you need to know about on your next copier service contract.
Let's talk about some basics and then go into the "why it matters" discussion. Here are some areas to consider when looking at a copier service contract.
Service Timeframe (SLA – Service Level Agreement)
Exclusions
Escalations (How much and how often)
Shipping Costs
Process
Lemon Guarantee
Auto-Renewals
Cancellation Fees
Inside or Outside the Copier Lease
Service Timeframe – SLA
For us, we offer Next Business Day (NBD) Service.  This is because we are a part of the Xerox national re-seller network where Xerox provides the service with their own techs and we plug into their system.  We do this because it offers us coverage anywhere in the entire USA.  We know some companies offer a 4 hour service window.  Our thought is if the copier can never be down, then a backup is needed.  We often will offer a small backup printer for free for people scared they can't print for 6 hours or until the next business day.  If the company you are using doesn't happen to have the part, it is NBD anyway, so it is something to be prepared for.
Exclusions – Every company excludes something from their contracts.  Some companies won't allow sets of toners to be on the shelf.  Other companies don't cover travel time.  The only real exclusion we have is we don't take responsibility for your network.  That means, when we set up your copier and it is all working well, if you change your network, servers, computers, etc…  there could be a charge to reconnect the device to your new network.  If we can help you over the phone and through screen shares, we do tend to do that for free because it only takes a few minutes and we want to help.
Escalations – Escalations are important to pay attention to.  The average escalator we see is at about 8% per year.  Let's say you do 2,000 color pages per month and the starting contract is 6 cents per page.  The first year it is $120 per month. Year 2 it escalates to .0648 which is $129.60.  Year 3 it escalates yet again to .07 per print.  Now you are at $140 per month.  Year 4 it escalates again – .0756 – so now it is $151.20 per month.  And the final year in the lease it goes to .0816 per print or $163.90.
We offer a way for you to have 0% escalation.  If you keep our meter read software in compliance all year we don't charge an escalation.  What this means is if you change your network, you'll need to work with us to report meters again, but as long as you do so within the 30 day window, you can avoid escalation fees.  The difference is massive in terms of total cost.  In this example, it save $1,256.40
It is interesting when we lose a deal based on $10 a month, when this one policy can save a client $20 per month on average.  Unfortunately, most clients don't know about escalation fees and don't look for them.
Shipping Costs – One awesome thing we offer is free shipping on supplies orders.  Most copier companies charge something – like a fixed cost of $9.99 per shipment.  If you have a color copier, it has 13 different consumable items, which can easily need 2 shipments a month…  here is another hidden cost we avoid by building in the shipping costs to your rates so you don't have to guess what it might be.  With our service plans, you have no additional freight costs, unless you forget to order and need a supply item overnight (we allow 2 sets of toner on the shelf, so you would have to forget to order for months for that need to happen.)
Process – The process of getting service matters.  We believe in proactive maintenance.  The tools we use can predict the problems you are having and address these problems before you even have them.  This is the importance of keeping the monitoring software active and connected.  If your fuser is at, say 5% of remaining life, the software can see that and auto-ship a fuser and auto request a technician for you.  Most of the time you will not have down time because the system is smart enough to basically act as an employee for you.  If you are having to fill out forms and call your copier company every time you need something, isn't it time to automate most of that?
Lemons – Xerox offers what is called a Total Satisfaction Guarantee.  What this means is you are going to have a copier that works well and isn't constantly breaking or they will replace the copier at no cost to you.  Why should you have to pay or suffer because you got a lemon.  Ask your current company what happens if you get a lemon, will they swap it out for free?  What happens at year 3?  Xerox covers their equipment this way for the whole life of the copier, not just the first month or so.
Auto-Renewals – Everyone does Auto-Renewals more or less.  The bigger question is if you decide to upgrade or get rid of the copier after the auto renewal, what is the consequence?  If you have a base of 3000 color prints and it is 6 cents a print – that's $180 per month.  What happens if you want to cancel at year 3 of 5?  Is it $180 * 24 remaining months?  Our policy is we want happy customers.  We have to pay Xerox to cancel (like how cell contracts work) – but we can get it done for under $500 and then you are free.  Not stuck with a contract of $180 * 24.  Like cell contracts, ours get better with time.  If you are in year 4, it can be done for $199.   You shouldn't have to be stuck with a copier contract.  Businesses change.  They grow and they contract.  You need a plan that can be flexible to your situation.
Inside or Outside of Copier Lease? – One thing to really pay attention to is to separate the copier contract from the copier lease.  When they are together, if you need to buy out the lease, you are also having to buy out all the prints and service.  When they are on separate agreements, you can generally buy out the copier and cancel the service (check with your legal team on the contract you sign…)   Having these items in different buckets helps you to have flexibility when trying to make changes downstream.  This is why we always separate our lease from our service plans.  It helps us to help our clients.
We would love to work with your company on your next copier service contract and are here for you if you have questions on how it all works.
You'll Get a Real Quote in Under 2 Minutes!