The Xerox VersaLink C500 Color Printer
If you are looking for a great small team color workgroup printer, the Xerox Versalink C500 is the perfect office printer. This is for small teams who need quality letter / legal printing capabilities.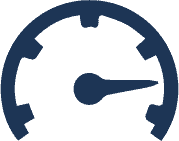 The VersaLink C500 Xerox is a color printer equipped with Xerox ConnectKey technology and supports Letter/Legal paper. The machine is suitable for a workplace containing up to 15 users. 
It can deliver an incredible print quality coupled with unparalleled productivity and reliability. The unit comes with cloud connectivity and is mobile-ready through app connection. It ensures that you get quality print services that are easy to customize according to your workplace needs.
The C500 can manage a print speed of up to 45 pages per minute, and it can print up to 10K pages per month. The device can manage a monthly duty cycle of 120K images, and it features duplex printing inbuilt. 
This Xerox prints out its first page in black and white in just 5.3 seconds and its color print in 5.3 seconds. So, there is not much difference between the two times whether you choose a color or black and white print. This is all due to the powerful 1.05 GHz processor that this unit comes with.
There are multiple connectivity options available. These include Wi-Fi, Wi-Fi Direct, and Wi-Fi kit as an option.
The different print features that this unit comes with are application defaults, scaling, skip blank pages, duplex printing, booklet creation, and many others. 
Moreover, the device has different mobile features, including Apple AirPrint, Morpia, Google Cloud Print, Xerox Print Service Plug-in, Xerox Print Management, etc. 
Various operating systems support this unit too. These include Citrix, HP-UX, Fedora Core 24, Mac OS 12/10.10/10.11/10.12, Oracle Solaris 11.3, Windows 10/Server 2008 R2/11/7/8/Server 2000/2003, and many others. 
The printer has different security features such as access controls, firmware verification, immediate disk overwrite, network authentication, domain filtering, smart card enablement, etc. The unit has a paper capacity of 150 sheets in its multipurpose tray and 550 sheets in tray 1, whereas with tray 2, you can add another 550 sheets.
To buy or lease the Xerox C500 Color Printer, call Copier Lease center today!