The Xerox AltaLink B8045 is a fast copier, but if you are looking at this copier, you may want to consider the Xerox AltaLink B8145 (the newer model). However, this is an great copier if you are replacing a like for like or ensuring multiple offices have the same copier.
Starting at $119 per month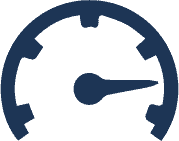 The Xerox AltaLink B8045 printer is a black and white copier with multiple functions that include print, copy and scan with fax capability as an optional feature. Prints and copies are completed at 45 pages per minute and the unit has a monthly duty cycle of 175,000 pages. With cutting-edge technologies and mobile user interface, the B8045 is designed to offer ease of access, reliability and long-term versatility in app-based workflows. If you're looking for your first printer or an upgrade from the old to the new, this unit is ideal for large offices. 
New version of this copier is the Xerox AltaLink B8145
 The B8045 is equipped with a 1.8GHz processor, 4 GB of storage and 250 GB of hard drive. Also, there is a 10.1′′ color touchscreen with a touch/swipe functionality common to handheld apps. This also provides links to the Xerox App Gallery, and users can add different applications to help tailor one-touch printing activities that match their work functions.
This unit carries standard USB, Ethernet and Wi-Fi functionality. The B8045 supports mobile printing and scanning. Users may also print from and scan to a variety of cloud-based apps. In addition, users can print from and scan to cloud accounts such Microsoft Office and Google Drive or Dropbox.
The AltaLink B8045 is a scalable printer for large companies seeking high-volume machines that will assist in improving productivity.
An office finisher is available for all devices except the B8090.The standard paper handling features include two paper trays that hold up to 500 sheets each, a 100 sheet bypass and a 3,600 sheet high volume tandem tray. Available are a range of paper trays, such as a 3,300 sheet high volume feeder, a 50 sheet envelope tray and a 1,250 sheet bulk volume feeder kit. Remember that the feeder kit is only available on B8065, B8075 and B8090. 
Faxing involves a 33.6kpb modem and is capable of LAN fax, direct fax to email and fax dialing.
Xerox provides quite a few useful security features, such as safe printing, user verification, network authentication and hard drive overwrite, to name a few. Xerox also has a collaboration with McAfee for system and fleet protection. Xerox's Simple ID feature allows individual users or groups to enter user identification and password once, and then enjoy easy, safe access to customized commands and presets.
Supplies for this copier include:
006R01605 – Toner Cartridge (Sold) Includes 2 Toner Cartridges 100,000 pages (50,000 pages each)
006R01604 – Toner Cartridge (Metered) Includes 2 Toner Cartridges 100,000 pages (50,000 pages each)
Are you looking for a solid copier that you can depend on? The Xerox Altalink B8045 offers you a lot of awesome features that will help you to improve productivity levels in the office. When you lease through us, we will give you a copier at low monthly payments. We like working with customers because we know that we help to improve businesses across the board while giving them an invaluable asset.
Standard and Optional Features Available
When you choose to lease the Xerox Altalink B8045, it includes many great standard features as well as optional. You get copying, scanning, printing and emailing available. This copier will provide you with the best features. In terms of optional features, you get Xerox Integrated RFID Card Reader and walkup fax. Another one of the reasons that this has become a popular copier comes from the fact that you can print off up to 45 pages per minute. At that speed, this copier will work well in a medium-sized to large-sized office. For a monthly page cycle, you can print off up to 175,000 pages per month. That shows they built this copier for the larger office environments.
Other Great Features
Along with its capabilities, you have to look at how the Xerox Altalink B8045 offers some of the most advanced features to make your experience more enjoyable. For example, you get mobile printing capabilities from Apple AirPrint. This means that you can be anywhere in the office and still hit the print button. You don't necessarily have to remain tethered to the copier like you had to in the past. Along with mobile printing capabilities, you also receive automatic duplexing to save on paper. It's a more environmentally friendly choice that will save money, increasing the profit margins.
Are you interested in leasing the Xerox Altalink B8045? If so, you should check out our copier inventory. We would love the chance to work with you, and we have a fast approval time of between 24 to 48 hours. Try a loan with a bank, and you can wait up to two weeks for approval or rejection. When you go through us, this ensures that you can get straight down to business. We can also sell you a cost-per-print plan that will cut down on your costs and bring all your bills into a single one that makes being a business owner much easier.