The Xerox Altalink B8145 is an industry leading black and white copier with speeds of 45 pages per minute and a strong engine to handle the highest printing volumes. Give us a call to lease a Xerox Altalink B8145 copier today. We can help you get the copier you need!
Starting at $117 per month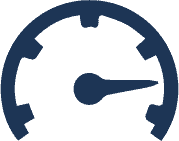 Standard Paper Capacity 3,140 sheets

Max Paper Capacity: 6,140 Sheets
Are you ready to supercharge your productivity?  With the Xerox Altalink B8145, you will have your office printing and scanning with amazing efficiency.  If you are the one deciding on the next copier, this copier will help you become the office superhero!  Print at a rapid 45 pages per minute.  Scan at double that speed.  The only thing you may have to worry about is papercuts from printing and scanning so fast!
Now you may be wondering how we can help you install and setup your new copier when we are in Colorado and you are in the middle of North Carolina or somewhere in Pennsylvania.  We have remote techs who simply login with you and set it all up while you are drinking your coffee.
Please note, this is a black and white 11x 17 copier.  if you need color printing you should be looking at a Xerox Altalink C8145 color copier to be the same speed but in color.
Additional features can be added to help you customize this copier.  Add features like:
Faxing
Stapling
Hole punch
Envelope tray
High capacity feeders
and more
We would love to work with you on your next copier lease.  Let us know how we can help!
***
Winning the Better Buys Editor's Choice Award, the Xerox Altalink B8145 offers a toolbox of robust features. It produces up to 45 pages per minute, and you get all the essentials including printing, faxing, scanning and copying.
Important to note: you have to select the fax if you want it because it's optional.
The Latest in Printer Technology
Having some of the most advanced features, the B8145 provides you with great security, reliability, mobility and connection to the cloud. All serving to bring you the perfect value, the B8145 includes a host of unique features that make it worthwhile, which include:
Paperless fax
Mobile Link App
Mobile Print Ready
McAfee Embedded Security
Support Connect App
Easy Translator App
Email Connect App
The time-saving features increase productivity in the office. Access everything from the 10.1-inch touchscreen, a bit larger than the alternatives.
Print from Mobile Apps
From several mobile apps, you can print, such as Google Cloud Print, Apple Airprint, Mopria and Xerox Print Service Plug-in. Wi-Fi connectivity comes as the standard on the B8145, which allows for fast mobile printing wherever you might be during the day. The biggest advantage comes from how you don't have to have a PC workstation. You could print from the subway station or anywhere on the work campus. Especially when you wear multiple hats at your job, you may find this handy.
Many Standard Security Features
Xerox never skimps on security. The option for encrypted PDFs, user authentication, IP address filtering, hard drive overwrite and access controls are all available with this copier. Because Xerox partners with McAfee, you receive excellent security through McAfee's antivirus protection. McAfee can block the most widespread malware and zero-day attacks. Staying protected ensures that your business never deals with fines from HIPAA.
While the Xerox Altalink B8145 does have its advantages, you should remember that they didn't intend for this product to be used for small companies. You won't have the work volume to make this worth the investment. Medium to large offices can make the most use out of the features.