Auto clean, auto reverse and run 650 sheets at a time through one of the most robust and solid shredders on the market today. Get ahold of us if you are looking to lease a Formax FD 8906B.
Starting at $1134 per month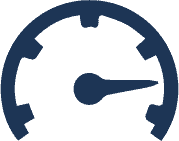 Up to 650 Sheets of Shredding


An industrial-strength shredder that can eliminate 650 sheets in one shredding, the Formax FD 8906B offers wonderful capabilities that few can compete with. Having a high capacity has meant that anyone with serious demands will receive the desired use from it. This shredder includes a self-oiling system so that you don't have to constantly stop to re-oil the blades. It does this itself.
Getting a Top-of-the-Line Shredder
Especially when you have a real need for it, the FD 8906B will prove a champion shredder. A small business won't have the volume for a shredder like this, but for someone with mounds of sensitive information, they can use this to eliminate it quickly. You can shred a number of things like:
Computer forms
Tapes
Cardboard
Magnetic disks
Entire files
People love this shredder because you don't play around. Everything gets handled in a single pass. You can have the blades customized so that they will meet the demands of your business. Set this up from one central location where everyone has access to it and watch it perform to the demands of everyone.
You have several fully automated features with this shredder like Auto Cleaning, Auto Reverse, Auto Start/Stop and much more. In general, you will find that this shredder offers you ease of use. They used all-metal gearing with this shredder in the hopes that it would make it a more durable piece of equipment.
The shredder material gets placed into a bale where it gets bagged and can easily be disposed of. You receive a variety of features with the FD 8906B. They have customized these things so that they can meet your specific needs.
Once you fill the baler, the sensors will automatically stop the shredder. You must empty the waste bin before you can continue. This keeps the shredder from overfilled and causing issues. What a lot of people like about this shredder comes from how you have a user-friendly design with a control panel that you can navigate. You can get right down to business with it.