If you are looking for a super robust shredder, then the Formax FD 8652CC is perfect for your office. The shred waste is enclosed in a metal cabinet for extra security. Call us to lease a Formax FD 8652CC.
Starting at $98 per month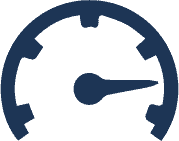 Looking for an office shredder that eliminates documents with ease? Introducing the Formax FD 8652CC, this office shredder can destroy sensitive information quickly and effectively. It eliminates up to 32 pages in a single pass. The waste bin holds up to 53 gallons of shredded paper, and it handles documents up to 16 inches wide. This makes it the perfect choice for a centralized document shredder.
The Formax FD 8652CC: What Makes It Good
You have multiple reasons that you want to buy this shredder, but its speed in eliminating the excess documents around the office marks out one of the key reasons. This document shredder offers easy navigation through its simple LED touchscreen. It includes a load indicator that makes everything much simpler.
Heat-treated steel blades do the shredding to fullness. The heat treatment makes the steel much harder and more effective at shredding. At the same time, the automatic oiling system of the Formax FD 8652CC keeps the blades in optimal condition. You can shred paper with ease and keep it shredding at the same level.
Investment for the Office
Look at this office shredder as an investment for your business. When you can shred documents on-site and as the need arises, you eliminate the hassle of having to wait to have them shredded. You can do more with this shredder because of the technologies included in it. Automatic door safety on this shredder means that once the door opens, the motor will automatically stop running. They do this for your safety. You have an auto-reverse function with this shredder that eliminates the possibility of paper jams. The shredder blades enter the reverse sequence if they detect a paper jam.
Using the safety key and lock with the FD 8652CC, you can rest assured that you maintain maximum control over this shredder. Once you have placed the paper in the shredder, it automatically detects this and begins operation. Having a shredder on-site means that you can shred paper as soon as the need arises. You never need to leave a pile of sensitive documents lying around waiting for the right time to have them shredded.