Level 6 - High Level security, the Formax FD 8650HS is a shredder that will keep all of your sensitive data out of the wrong hands! Give us a call to lease a Formax FD 8650HS.
Starting at $122 per month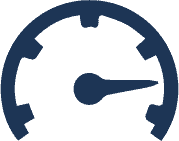 Offering Level 6 High-Level Security, the Formax FD 8650HS features an automatic oiler that will maintain the oil on the heat-treated steel blades of this shredder. You will receive the optimal performance from the FD 8650HS. An office-size shredder that can shred up to 15 sheets in a single pass, the FD 8650HS meets the requirements of the NSA.
Why Choose the FD 8650HS
Including ECO mode, the FD 8650HS saves on energy as it enters standby mode after five minutes of inactivity. The large waste bin can hold up to 53 gallons of shredded documents, making it one of the larger waste bins around with shredders. Not only that, but you receive a lifetime guarantee with the waste bin of the FD 8650HS.
From the easy-to-use touchscreen panel, you can navigate the features of this shredder with ease. It includes a load indicator so that you can tell where you're at. It uses an AC motor that will turn off automatically when you open the door.
The reasons that people choose this shredder over other options include:
Dependable performance
Huge waste bin
Fast shredding capabilities
ECO Mode for energy savings
Easy-to-use touchscreen
With this shredder, you will receive a steel cabinet that protects the shredder, and it blends right in with the office environment.
Getting a Shredder That You Can Trust
People like the FD 8650HS for its dependable operation and proven performance. It does an astounding job of eliminating your sensitive data. This office shredder makes everything worth it with its cross-cut shredders that ensure the total destruction of your documents. You will receive reliable performance with this shredder.
Who can make use out of the FD 8650HS? The people who will love this shredder include anyone who needs to eliminate sensitive information. For someone who doesn't want to pay a shredding company, they can save more cash over the long term by buying an office shredder and shredding it on-site. It fits right in with the office while eliminating confidential information on demand.