Formax FD 300 Office Folder
If you have someone sitting at a desk folding stuff during the week, isn't it time to go ahead and let machines do this work? We happily suggest the Formax FD 300 Office Folder to improve the office efficiency and get the work done professionally.
Starting at $21 per month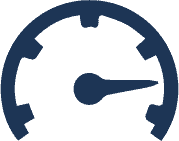 Do you have to hand fold a ton of pages and it takes hours to do?  Why don't you have a Formax FD 300 Office folder?  This is an amazing way to get your documents prepared to get to the next stage of a document process.
Already has markings for four popular folds: C, Z, Half and Double Parallel in 11" and 14" lengths
A digital counter so you can compare the number of documents folded vs how many you expected to be folded.
Up to 8.5 x 14″
200 sheet loader to help you fold a ton of documents FAST
Fold up to 7,400 sheets per hour!
We go into offices and see people folding by hand, but this is a much better way to do it.
We would love to work with you on your document folding and handling needs as well as your copier leases.
***
You could sum up the Formax FD 300 desktop office folder as a low-volume machine that finishes your folding projects in record time. It produces 7,400 documents per hour, and it can process 11-inch to 14-inch documents. The FD 300 performs four popular folds that include Z, C, Half and Double Parallel.
Why People Choose the FD 300
This pressure sealer has user-friendly controls from the color touchscreen. The manufacturers made it with a three-digit resettable counter. Using AutoBatch lets you process documents, and you can adjust the stacker wheels for the sequential stacking of folded pieces. With the hopper capacity, you have a total of 200 sheets.
People choose the FD 300 because of convenience. It works well for schools, churches and small offices. Anything that demands a quick setup with minimal adjustment will make a difference. At the same time, it only weighs 25 pounds, making it a great tabletop pressure sealer. In comparison to some of the heavy-hitters, they can weigh up to 1,200 pounds. This doesn't require much adjustment.
Boosts Office Productivity
In the office, the FD 300 produces 123 sheets per minute. With that kind of output, you can accomplish tasks with ease. The paper sizes are 8.5 x 14 inches. As an affordable solution, its compact size saves on space. Right out of the box, it doesn't require much setup. You have an output conveyor that allows for sequential stacking.
Some of the biggest benefits of the FD 300 include:
Compact size
Easy to use
Fast production
Switches between fold types
For someone in the market for a pressure sealer, the FD 300 will prove a solid choice as a machine. You receive a 90-day limited warranty on parts. This doesn't include the labor or the wearables. It classifies as an economic solution that won't break your budget. At the same time, it accomplishes the tasks set for it. This cost-effective folding machine for your business has several great features that would even give the 93M a run for its money.