An 11x17 solution from Formax. The Formax FD 2056 is ideal for the high volume client who does not want to see jams in their pressure sealing applications.
Starting at $227 per month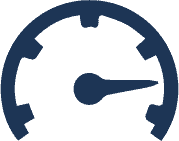 Thought of in the market as the ultimate tabletop solution, the Formax FD 2056 has several great things that have made this pressure sealer popular among business owners. With processing speeds of up to 16,450 documents, you have incredible speeds to boost productivity. The FD 2056 uses a drop-in-three-roller feed system. This ensures that you have a dependable feeding of documents through its operation.
Why Choose the FD 2056
For anyone in the market, the FD 2056 makes sense because of several features that have made this an excellent choice.
Some of those features include:
500 document hopper capacity
Full-color touchscreen
Automatic fold settings
Telescoping conveyor
35 custom fold settings
They designed this pressure sealer with ease of use and operation in mind. The full-color touchscreen is intuitive and easy to navigate with universally understood icons. This means that regardless of if a language barrier exists, people can still understand the pressure sealer. You have five pre-programmed settings that include:
Using the fully automated stacker wheels, you don't have to move anything manually. Through the advanced software, all standard fold types and paper sizes can be customized. Use this pressure sealer with little to no knowledge. It works with ease.
The easy solutions from the FD 2056 have made it the ideal solution to streamline your processes. You can do things much easier with this pressure sealer. One of the advantages of this machine comes from how you can customize it to meet your specific needs.
Technology from the Formax FD 2056 makes it easy to detect and adjust for widths like 11 inches, 14 inches and 17 inches. They designed this pressure sealer with ease of operation and efficiency in mind. You receive a high-speed output in a high-volume environment. The FD 2056 has a maximum monthly volume of 200,000 forms per month. It's a great setup that saves a lot of time if you want a mid-volume pressure sealer.