Getting the an office copier that is a perfect fit can be difficult. You need to balance your budget with your business needs and work groups. There can be a lot to consider and it can be infuriating to have a machine that doesn't live up to what you need done. You don't want to start a long-term lease on something that won't give you what you need a few years down the road. Getting the right copier the first time can make your life, and work go much more smoothly.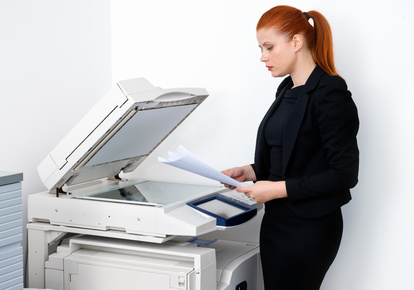 Getting the right copier is all about figuring out what your current needs are and where you think your business is going. You also want to stay within your budget. There's no point in getting an expensive device to plan for growth, only to have the monthly bill continuously bog you down. It can be a difficult process to balance, but having answers to some questions early can help you later on.
What kind of jobs will you be doing?
Where do you see your business going from here?
How many people will be using your machine?
Do you need color?
What media sizes will you need?
Do you just need a printer, or a full multifunction copier?
What's your realistic budget?
How many prints do you think you will use each month?
This is a very basic starting point, but it can help you get thinking about where you want to go from there. Start to narrow down your options and don't waver from them. Stick to your guns. Only you know what's best for your business.
You'll Get a Real Quote in Under 2 Minutes!