Quick & Hassle Free Copier Leases For Your Business
We specialize in business grade copiers and printers nationwide. Our whole focus is helping enterprise companies all the way down to small offices get the best copiers and printers for their company.

Step 1: Start Your Research
We help you compare and learn the specs that actually make a difference

Once you have information and comparisons, you'll choose a copier that works for you

Step 3: Sign Your Paperwork
After you choose a copier, we have paperwork to get signed so we can ship it to you.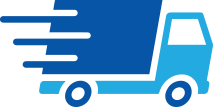 Step 4: We Ship Your Copier
We ensure the copier arrives without any issues and that everything works. This is where we help with installation.
We Make Leasing a Copier Super Easy
Learn everything you need to know before signing your next copier lease
Choose your needed specs and we will instantly give you a quote based on your selected criteria
Our Most Popular Copiers and Printers
At Copier Lease Center, we believe in choices. Each copier has its own unique fit and features and our sales professionals have been trained to help you find the best copier for your company. We invite you to start researching your options by picking one of the products on the right to learn more about the exceptional products we offer.
Common Questions Answered, in an INSTANT!
Whether it's a detailed graphic design project, a photographer's masterpiece, or a simple document, the quality of the print can make or break its effectiveness. One term you might often hear when discussing print quality is "DPI", which stands for Dots Per Inch. But what exactly does DPI mean, and why is it so important?…