Review: Xerox Versalink C8000
If you are looking for a copier that can make high-quality color and black-and-white documents in little time, you'll want to consider the Xerox Versalink C8000. With a dual-core 1.6 GHz processor and 4 GB of memory, this printer is capable of handling even the toughest print jobs.
Amazing Color Print Options
With the C8000/DT, printing in color will not slow you down at all. This printer has a print speed of up to 45 ppm, and will produce the first one in as little as 11 seconds, regardless of whether you choose black and white or color. Accordingly, you can print black-and-white reports and office forms as quickly as you can colorful brochures, pamphlets, or promotional materials.
Paper and Print Features
This model accommodates custom paper sizes that range from 3.5" x 3.87" to 11.7" x 17". Each of its two trays holds 520 sheets of paper for a standard paper capacity of 1,140 sheets. The maximum paper capacity stands at 5,140, and the copier has an output capacity of 500 sheets. Two-sided output comes standard with this machine as well.
Connectivity and Security
This model provides you with multiple connectivity options, including ethernet, high-speed USB, NFC tap-to-pair, Wi-Fi, and Wi-Fi direct. Its cloud and print functions come standard, and there are numerous mobile printing options as well.
Security is never an issue with the C8000/DT as it comes equipped with numerous standard security features such as:
• AES 256-bit encryption
• Access controls
• Audit logs
• Certificate path validation
• Domain filtering
• IP address filtering
• Pre-installed signed certificates
• Role-based permissions
• Smart card enablement
High Volume Printing Capabilities
Xerox generally recommends the Versalink C8000 for companies that print up to 20,000 pages or as many as 205,000 images per month. This makes it ideal for small, medium and large-size businesses alike. Whether you regularly do lots of printing or would like to produce your own promotional materials in house, the C8000 would be a great choice.Maybe you feel you could benefit from the Versalink C8000, but are not yet ready to invest in one. If so, leasing this equipment from us might be a better option. Here at the Copier Lease Center, we can provide you with an affordable, cost-per-print plan that is in keeping with your company's needs and budget. To learn more, please contact us.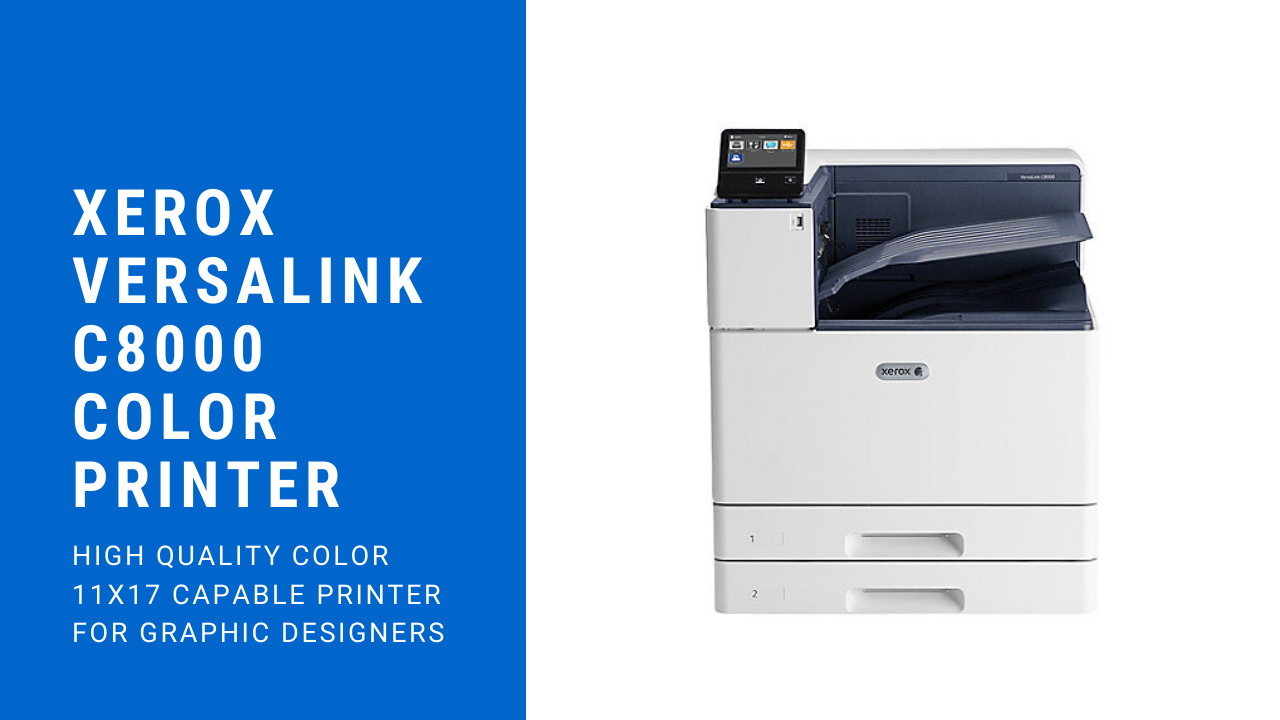 You'll Get a Real Quote in Under 2 Minutes!