You may have gotten a quote or have seen reviews about the Xerox Altalink and Xerox Versalink products. This article is to help you know what you are getting (or not getting) with these products.
Color Copiers – Xerox Altalink Copiers
Xerox Altalink C8030
Xerox Altalink C8035
Xerox Altalink C8045
Xerox Altalink C8055
Xerox Altalink C8070
These are color copiers which are in the same family. They look like this…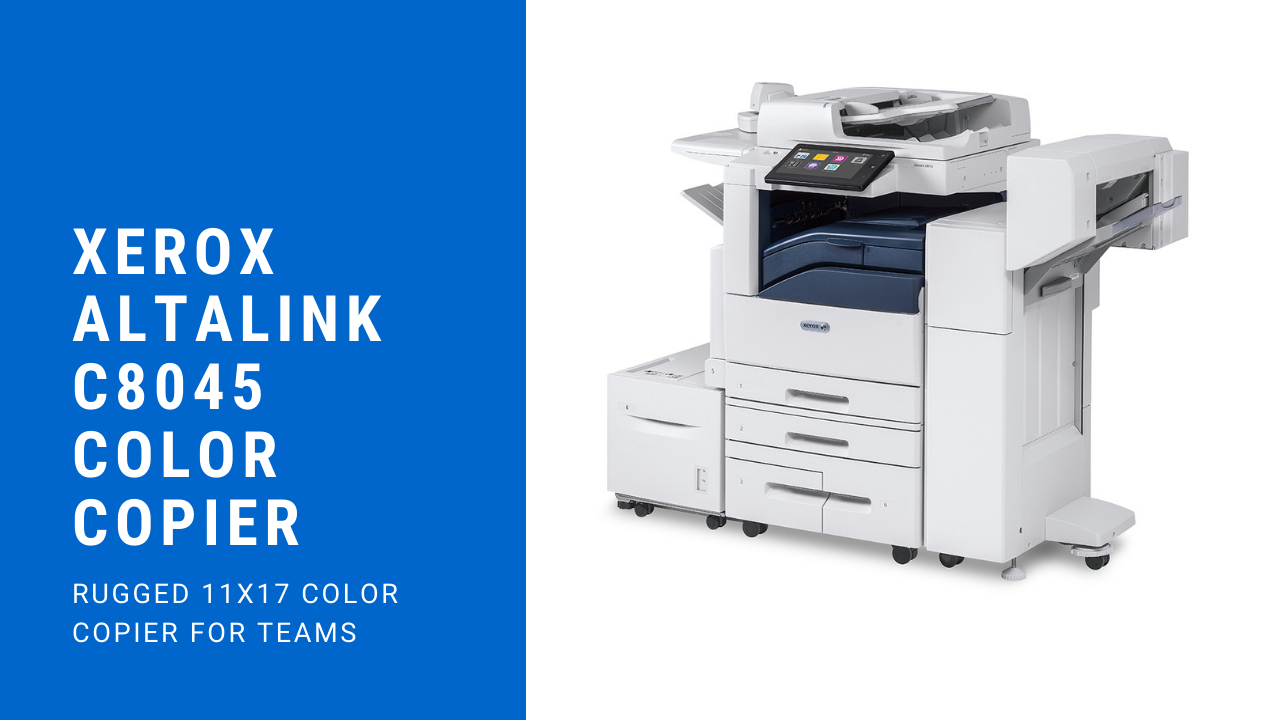 Now, these copiers are more robust. They are great for departmental copiers and handle a nice workload. These copiers are ideal when you want a higher quality copier with good standard features (like 4 trays and Postscript.)
The Xerox Versalink is more what we would call a high quality "entry level" 11 x 17 color copier. Models included in this family are the following:
Xerox Versalink C7020
Xerox Versalink C7025
Xerox Versalink C7030
The big disadvantage to the Xerox Versalink family from out of the box is there is no included Postscript and it starts as a single tray unit. The problem with it is when you add the C7030 for example, add the Postscript and then add 3 trays, you would probably be better off just getting the C8030 copier at that point for the small price difference.
The color quality of the Xerox Altalink copiers are much better than the Versalink copiers. The workload is better on the Altalink copiers. The price can be much cheaper on the Versalink copiers.
We would love to help you get a Xerox copier, if you are anywhere in the USA, please get a hold of us for a free quote!
A few more items on the copiers. The last 2 digits of the model specify the speed of the copier. So a C8030 color copier is 30 pages per minute. As an example. The color quality is normally about the same within a family. Once you get to the C8045 and faster, you get single pass scanning (meaning it goes through the scanner and can scan both the front and back of the paper on one pass.)
Either family can add add the Xerox Apps, so you will def want to make sure you take a moment to learn about the cool apps.
You'll Get a Real Quote in Under 2 Minutes!