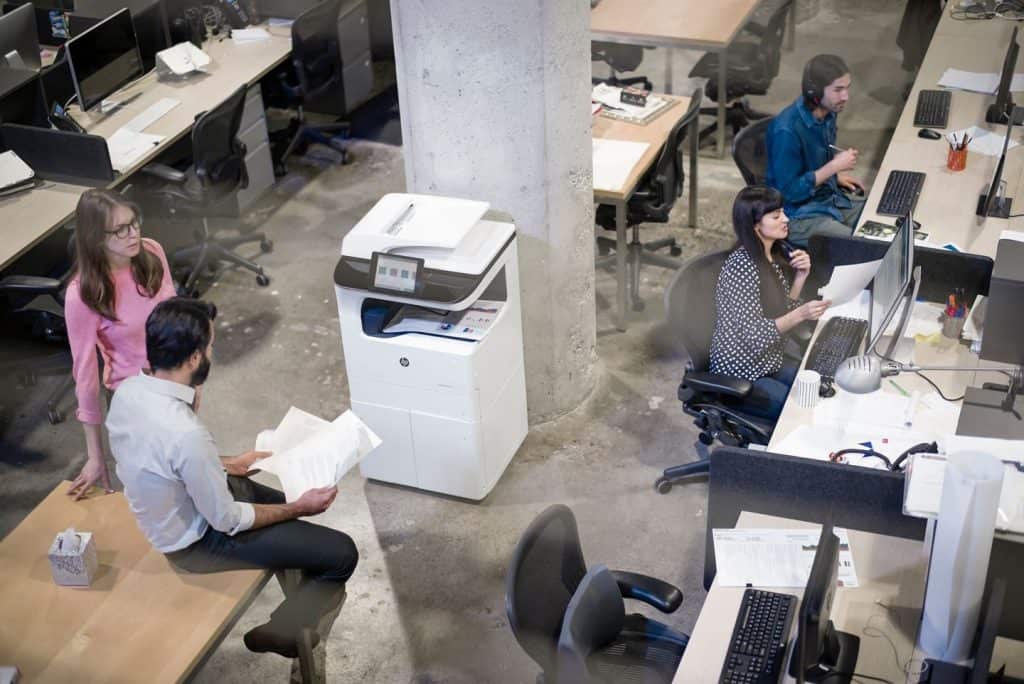 We often get the question in broad strokes, what is the best copier? This isn't really a question that can be answered without looking at a few things first. By the end of this you will know more about what factors can help you get the best copier for your business based on or 15+ years in the copier business.
Manufacturers:
One of the first parts of the consideration is what manufacturer to choose. We will be speaking about some brands we can support and some brands we don't support, while trying to be fair to all the brands (you never know, we may start selling another brand some day, and no need to create enemies). This is a subjective list based on our own experiences, so we cannot claim 100% accuracy on this.
With that being said, the brands that seem to have the highly quality product to us: (We bolded brands we sell to be clear)
Canon
Ricoh (including Savin and Lanier)
Xerox
Brands that use name recognition to sell a lot of product:
HP
Lexmark
Xerox
Brother
Epson
Brands who seem to use value to sell their products:
Kyocera
Konica Minolta (We only do these on a limited basis)
Sharp
Brother
Epson
Brands having the biggest issues we have seen with supply constraints currently
HP
Konica Minolta (Toner factories have even burned down where they had to rebuild
All others, in some form or fashion, no company has been immune to this.
Brands Who Primarily Sell Through Local Dealers
Canon
Konica Minolta
Sharp
Muratec
Sharp
Kyocera (and sub brand Copystar)
Brands who sell some through dealers and a significant amount online or through big box
HP
Xerox
Lexmark
Brother
Epson
So, you start with the dealer part because this is generally how you will get service. If you are purchasing a brand, who sells most online, then you may have issues if the dealer isn't a platinum partner (or whatever class the manufacturer requires to be at the highest sales tier. Xerox, for example, does a mixed approach where the biggest percentage of their sales of 11 x 17 copiers is through dealers, but the letter legal are more like 50/50 (from our best guess).
So, if you are buying a Xerox, it would help to know how the dealer plans to support the copier. If it was a Canon, you would know the dealer is required to have technicians so there isn't really a question with Canon copiers.
You are concerned about this because this is how the copier is taken care of. If the dealer isn't able to get service, what happens when it breaks? At that point, how good of a copier is it?
Now if you are buying on price, Canon would normally be a bad choice. Kyocera might work well in that situation. Howver, since we don't sell Kyocera, we are likely to argue the service history of Canon vs Kyocera to get you as a client. Yet, we have a bias. So, you will have to decide how you feel about one vs the other. We cannot tell you who to buy from, but we can explain what we do and how we plan to serve you are our client.
Speed:
The next factor to consider is speed. There are two parts of speed to think about. One is warm up time and the other is pages per minute. A 60 page per minute copier is often slower for small print jobs (5 pages) than a 35 page per minute copier because many of the "slower" copiers are warm faster and start the printing faster. Of course, the longer the job, the less the warm up time matters.
If copier A has a warm up time of 15 seconds and a per page speed of 60 pages a minute and copier B had a warm up time of 6 seconds and a page per minute speed of 30 pages per minute, the math looks like this for a 10 page print job
Copier A – 15s + (10/60)*60 = 25 seconds to completion
Copier B – 6 + (10/30)*60 = 26 seconds to completion
This is more or less the length of print job where speed will intersect. Meaning, if you consistently do print jobs less than 10 pages, the 30 page per minute copier is faster, and if you normally do jobs over 10 pages – the 60 page per minute copier is faster.
Price:
Like speed, there are two main parts to pricing. Unit cost and the supplies/maintenance costs. In these cases, you will factor both to get a Total Cost of Ownership (TCO) – this will vary based on usage because the amount of supplies vary based on usage.
Let's take an example –
If you print a lot (call it 10,000 pages a month), and the copier you are looking at is a cheaper HP rather than one of their enterprise level copiers or another brand, maybe the cost of the unit is appealing. Let's say you see the 45 page per minute printer for $900. Now when you work out the supplies cost, for a black and white, it is 2.5 cents a page. Not bad, right? Well, this is where it can get interesting.
Copier B is offered. This one is $5,000 and not $900. The plus is it is a penny a page rather than 2.5 cents. How would the TCO work over time?
Copier A – $900 + (10000*.025*60) = $15,900 total cost over 5 years (60 months, the common term for copiers in the industry)
Copier B – $5,000 + (10,000*.01*60) = $11,000 total cost over 5 years.
In this case, getting the better copier saves nearly $5000. Now let's reverse the math to benefit the other copier. Now we will switch to 1000 pages a month. What's the new TCO's?
Copier A – $900 + (1000*.025*60) = $2400
Copier B – $5000 + (1000*.01*60) = $5600
Now the second copier costs thousands more. This is why your rep should be trying to figure out what your print volumes are if they care about helping you get the best deal.
These are the main parts involved in getting a great copier deal. We hope we can help you find the perfect copier for your office. Give is a call if you want to learn more about getting the perfect copier for your office!
You'll Get a Real Quote in Under 2 Minutes!