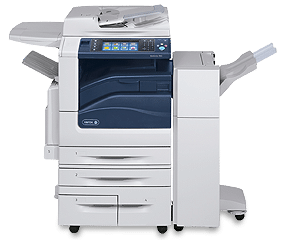 It is about 6 months before your copier lease agreement is about to renew.  The great news is you have time to ensure you get the best copier deal.  We hope we can help you in the process, so that you don't pay more than you have to for a fair deal.
We are a copier dealer, so our goal is not to make sure no one can make any money selling office equipment.  We understand those providing copier lease agreements have to make money.  That is fine.  We just want to make sure you are working with a fair dealer.  One who charges reasonable rates on their copier lease agreements.
What can you do to ensure the best deals on a copier lease agreement?
Understand the difference between a FMV and a $1 Out Copier Lease
Make sure you know what the buyout is on the current lease before you sign for the new copier.  The remaining balance gets rolled into the new copier lease.
Ask about service and see if the company is trying to put in any provisions to increase rates
Ask what the lease rate factor is that is being used for your account.
Check and see what it is going to cost to ship back old copier
Buying a copier can feel tricky, but with a little work, you can ensure you are getting the best deal for years to come.  If you would like a quote on a copier lease agreement, please give us a call.
You'll Get a Real Quote in Under 2 Minutes!