So you are getting a new copier lease and you want to save as much as possible. This can be hard to do unless you have an in depth understanding of the copier industry. There are a lot of things to consider and not every copier dealer is going to be honest. That's why we always advice doing as much research as you can before talking with anyone. We want to share a big secret that the other guys don't want you to know, and that's how to save with lease rates.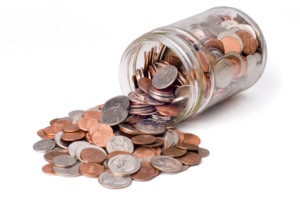 Lease rates aren't uniformly the same. You can get a better deal on your lease if you spend more money. However, it is not a direct correlation. You need to cross price thresholds in order to get the better deal. In certain time, you can save money in the long run if you spend a little more up front.
Let's say that you wanted to lease a small copier for your office for a 48-month lease at a cost of $3001. You would have to return the copier at the completion of the lease, and the bank will charge you a Fair Market Value lease rate of $74 per month.
If you were buying that same copier for $2999, your Fair Market Value lease would actually end up being $91 per month.
Here is how this difference looks over time.
$3001 Lease – $74 per month
$2999 Lease – 91 per month.
That's a difference of $17 per month.
$17 x 48 months = $816 over the course of your lease!
Ask your leasing agent about these price breaks. You may be close to saving money and you may not even know it.
You'll Get a Real Quote in Under 2 Minutes!