The Xerox WorkCentre 7856 is amazing for your office, but isn't the newest model from Xerox. The comparable Xerox would be the Xerox Altalink C8155. We can help you lease a Xerox WorkCentre 7856, or assist you with an upgrade..
Starting at $119 per month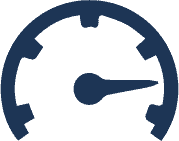 The Xerox WorkCentre 7856 is a color laser multifunction printer that comes equipped with the tools and technology that enables its office environment to have automated workflows. With its customizable 8.5-inch user interface it is designed to greatly simplify the ways users share critical business information. This unit comes with a high volume tandem tray, which brings the total paper volume to a total to 3,140 sheets. There is an available option to add a high capacity feeder that holds 2,000 sheets in order to bring capacity up to 5,140 sheets. The WorkCentre EC7856 has outstanding media versatility and manages a wide variety of media forms and pressures from more trays than a lot of devices in its class. This office friendly device supports up to 300 gsm and media sizes up to 12.6 x 19 inches/320 x 483 mm. Its wide work surface includes a convenience stapler that allows plenty of space to sort documents. The dual-head, single-pass scanner is very efficient in its ability to scan two-sided documents at the same time with up to 133 impressions per minute. 
Experience a streamlined, intelligent user platform that can be customized to your specific business needs. Build easy to use shortcuts that enable you to scan information to your selected destinations in protected, easy to search text formats by the click of a button. This makes life easier and enables flexibility with the information that you collect. Installed apps allow you to easily link your workers who are on the go to the device. The Xerox App Gallery helps you to add new applications, such as Print from DropBox and Scan to Microsoft Office, directly from the user interface. This device's security features help to streamline how your company manages sensitive documents in-house or in the cloud.
The print driver of the device gives you the option to store different settings per program, eliminate the need to make adjustments and the chance of possible errors. Xerox technology helps to save on costs by restricting usage and regulating color printing. User Permission Control interacts with the internal security scheme to avoid non-verified users from using unique functionality on the device.
The WorkCentre EC7856 enables you to monitor the features of the computer from every workstation. The Remote Control Panel enables simplicity in educating users and IT workers to remotely access and control the user interface. The device provides a Wi-Fi link that allows you to print from your mobile device without having to connect to a network. It also allows safe and reliable printing and scanning with a variety of mobile solutions that suit the environment, free printing and scanning apps and comprehensive scanning applications. The Workcentre EC7856 comes with ready to use security features including AES 256 bit hard disk encryption, security by McAfee, image erase, safe printing with timed auto-delete and email sending to outside servers.
Supplies for this copier include:
Toner Cartridges (Metered)
006R01509 – Black: 26,000 standard pages
006R01512 – Cyan: 15,000 standard pages
006R01511 – Magenta: 15,000 standard pages
006R01510 – Yellow: 15,000 standard pages
Toner Cartridges (Sold)
006R01513 – Black: 26,000 standard pages
006R01516 – Cyan: 15,000 standard pages
006R01515 – Magenta: 15,000 standard pages
006R01514 – Yellow: 15,000 standard pages