The Xerox WorkCentre 7836 is very similar to the Altalink C8035 or the newer C8135 copier. Basically, this is a great copier, but you are getting a copier 2 generations older.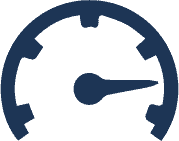 Prior version of the C8135

The Xerox WorkCentre EC7836 copier supports printing, scanning, copying and faxing. This unit is a multifunction printer that gives users  the opportunity to deliver vivid professional-looking color copies and finish options. This feature makes it possible to do even more work  so that you don't have to outsource certain tasks any longer.
The EC7836 comes at a great price, delivering up to 35 pages per minute. This copier is useful for small businesses and teams, making it more flexible to handle day-to-day tasks and get ahead with less hiccups.
This unit needs very little set up time to have it up and running. Straight from the box, you can count on your Xerox EC7836 copier to perform tasks that make your business operate at a greater level of efficiency. The copier comes equipped with free installation wizards and step-by-step configuration options to help with set up even for those with the least inclination towards technology. Additionally, this device's security features help to streamline how your company manages sensitive documents in-house or in the cloud.
The print driver of the device gives you the option to store different settings per program, eliminate the need to make adjustments and the chance of possible errors. Xerox technology helps to save on costs by monitoring usage and controlling color printing. User Permission Control interacts with the internal security scheme to avoid non-verified users from using unique functionality on the device.
The WorkCentre EC7836 enables you to monitor the features of the computer from every work office. The Remote Control Panel allows a certain ease in educating users and IT workers to remotely access and control the user platform. The unit supports a Wi-Fi connection that allows mobile printing without the need to connect through a network. It also allows safe and reliable printing and scanning using a number of mobile solutions that suit the work environment, free printing and scanning apps and comprehensive scanning applications. The Workcentre EC7836 comes with ready to use security features including AES 256 bit hard disk encryption, McAfee security, image erase, safe printing with timed auto-delete and emailing to outside servers.
Supplies for this copier include:
Toner Cartridges (Metered)
006R01509 – Black: 26,000 standard pages
006R01512 – Cyan: 15,000 standard pages
006R01511 – Magenta: 15,000 standard pages
006R01510 – Yellow: 15,000 standard pages
Toner Cartridges (Sold)
006R01513 – Black: 26,000 standard pages
006R01516 – Cyan: 15,000 standard pages
006R01515 – Magenta: 15,000 standard pages
006R01514 – Yellow: 15,000 standard pages