The Xerox VersaLink C8000 Color Printer
High quality 11 x 17 color printer for teams who would rather not use their copier, and who don't need scanning. The C8000 is a lower cost hardware option for design teams.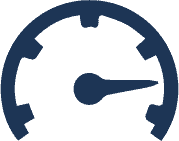 The Xerox VersaLink C8000 has Smart Workplace Assistant and ConnectKey technology. This color printer is a top choice for mid to large-sized workgroups. 
There is a 10-inch color and customizable touch screen that this unit comes with, and you can change its interface according to our work needs. Its print speed is 70 pages per minute, while it can conveniently print up to 40K pages per month. 
This unit doesn't have a compact size, so you cannot place it on top of your desk. The heavy-duty Xerox can print a range of different paper sizes according to your requirements. 
Apart from that, it comes with different print and document security features, making it one of the best options to consider when improving workflows and making your workspace more productive. 
Furthermore, it has various wireless connectivity option that allow you to use it with your devices from a remote location. Apart from that, it comes with mobile connectivity to make sure you stay connected with your printer and can send your prints from any location, even when you are on the go. 
This unit can produce high-quality print results at pretty fast speeds and come with various options to increase its paper capacity. It comes with a powerful hard drive and processor to effectively handle various print and scan jobs. 
A unit that is as versatile as this can boost the productivity of your workspace, and you will never have to compromise only our print quality of document security ever again. 
You can print color or black and white, and with a long duty cycle, this machine can carry on performing. Apart from that, it is also EPEAT and Energy Star certified.
To buy or lease the Xerox C8000 Color Printer, call Copier Lease center today!