If you need a new copier, then you should consider getting the Xerox Versalink C7030. This is also available for copier leasing. This copier is known for being easy to use. It has a touchscreen that works a lot like a smart phone. You can easily convert and scan documents. Additionally, it supports Google Drive and many cloud services.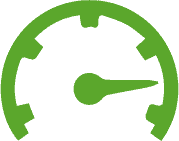 The Xerox Versalink C7030 gives you a lot of reasons to make it your printer of choice. You have printing, scanning, emailing, copying and cloud printing in terms of normal features. To those who wonder what cloud printing is, this means you can print from your mobile device or cloud service like Google Docs or Dropbox or OneDrive. It also means you could be printing off pages from anywhere in the building. Some optional features you have access to with this copier, includes varied selections such as:
Walkup fax

C7030 Color Printer Wireless network adapter kit

Finishing

Xerox Integrated RFID Card Reader
Another important thing you should know about the C7030 is the monthly print rate. It is recommended that you print only up to 5,500 pages per month. That's another reason this copier was intended for a smaller office setting. Because of the smaller monthly print rate, it won't keep up with a larger office. A smaller work-space, however, will not feel too stifled by it. In addition, you can always upgrade to a higher-level copier if you choose to lease and this copier ceases to suit your needs as your company grows.
You may buy a cost-per-print package along with your lease. We also tell business owners that the benefit of doing so is that they combine all their payments into a single payment plan. This could potentially save them money. Not to mention that, it makes it easier to find out what you owe. When we lease a copier to a client, we'll look at the demands of their company first. Upon looking at the daily averages, you can also look at the highest demand levels.
Supplies for this copier include:
High Capacity Print Cartridges
106R03744 –  Cyan: 9,800 standard pages
106R03743 – Magenta: 9,800 standard pages
106R03742 – Yellow: 9,800 standard pages
106R03741 – Black: 16,100 standard pages
Extra High Capacity Print Cartridges
106R03740 – Cyan: 16,500 standard pages
106R03739 – Magenta: 16,500 standard pages
106R03738 – Yellow: 16,500 standard pages
106R03737 – Black: 23,600 standard pages