The Xerox Versalink C7025 is a great copier for a small business. We can help you lease the Xerox Versalink C7025 for your company.
Starting at $59 per month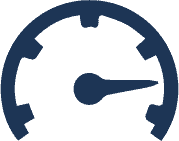 It's not everyday you decide to buy a copier. As a high involvement purchase you want to ensure your next printer will be a highly reliable workplace assistant. This technology-enabled printer can be connected to cloud networks and many other applications for easily customized features. This unit is reliable, productive and will integrate well with your workload. 
You can depend on your Xerox C7025 color copier to consistently perform tasks that make your business work more effectively. Setup is super easy,  and free of hassles. The new hardware design, with less moving parts, improved paper paths and advanced imaging system, offers superior reliability. VersaLink tools facilitate exchange of knowledge and reduce inefficient workflows. This unit also guarantees accuracy of documents with a Scan and Fax preview. It further enables you to store, organize and search for scanned documents with built-in optical character recognition (OCR).  This unit's print resolution delivers as much as 1200 x 2400 dpi and you can expect sharp text along with crisp print detail, in addition to amazing color vibrancy. 
The copier has a ready to use, 7 inch, full-color touchscreen that helps you perform tasks with technological ease. The Xerox Apps are easy to find via the Xerox App Gallery and provide users with enhanced features, such as options for document translation. Efficiency is accomplished in a shorter time span by providing custom, single touch Apps. These simplify tasks that normally require several steps to complete. Simply tap your new device to perform the job you've designed quickly. Xerox's Simple ID feature allows individual users or groups to enter user identification and passwords once, and then enjoy easy, safe access to customized commands and presets.
As a steward of the environment, you should know VersaLink devices are designed to align with the requirements of the world's top recognized certifications, including EPEAT, which ensures that factory descriptions with regard to build, energy usage, production and recycling are truthful. 
The Xerox Versalink C7025 printer is a great purchase if you find the following features useful:
A reliable, integrated, business-ready tabloid all-in-one printer

Great design and longevity 

Print up to 25 ppm (color) and 25 ppm (black and white)

Various ways to present prints and scans, up to 11 X 17 inches

Make tasks easier with custom or downloaded apps

Out-of-the-box connectivity with your mobile devices and cloud

Adapt the touchscreen to suit your work style

Secure critical documents and data with multilayer security
Supplies for this copier include:
106R03744 – High Capacity Print Cartridges Cyan: 9,800 standard pages
106R03743 – Magenta: 9,800 standard pages
106R03742 – Yellow: 9,800 standard pages
106R03741 – Black: 16,100 standard pages
Extra High Capacity Print Cartridges
106R03740 – Cyan: 16,500 standard pages
106R03739 – Magenta: 16,500 standard pages
106R03738 – Yellow: 16,500 standard pages
106R03737 – Black: 23,600 standard pages