If you are looking for a strong workgroup copier, the Xerox VersaLink C605/X is perfect. Print or copy in color, with high volume. We can help you lease the Xerox VersaLink C605/X.
Starting at $85 per month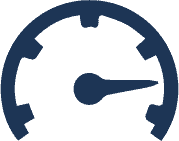 The VersaLink C605/X Color Multifunction Printer reflects a modern concept of excellent performance to unmatched reliability. This device has cloud connectivity, mobile connections and user friendly apps that are easy to customize, the C605/X is innovative and efficient.
The VersaLink C605/X is a high-volume multifunction color printer. Prints and copies at up to 55 pages per minute (in black and color), includes duplexing and networking, and provides standard printing, copying, and scanning functions in addition to a 1.05 GHz processor, 4 GB of memory, and 250 GB of hard drive.
The C605/X allows mobile printing. Users are able to print from a range of applications, such as cloud services, android and NFC apps.
The unit also has a 7′′ color touchscreen with a touch or swipe user interface similar to mobile devices. You do have access to the Xerox App Gallery and users can download different apps to help customize single touch printing for regular tasks.
The VersaLink C605/X offers powerful features for companies that need multifunctionality and color performance. It is easy to set up, very low running costs and adaptable to a mobile office.
Normal paper handling starts with a 550 sheet paper tray and a 150 sheet bypass. Depending on the model chosen, Xerox provides up to four additional 550 sheet paper trays and a 2,000 sheet high volume feeder. One tray supports paper size up to 8.5′′ x 14′′, but the high volume feeder supports letter size (8.5′′ x 11′′) documents. The average capacity for paper is 3,250 sheets. Duplexing is standard. The 100-sheet duplex automatic document feeder is also available.
The regular output is a tray of 250 sheets. The C605/X has an optional set up that includes a 500-sheet finisher with a 50-sheet stapling combined with a mailbox consisting of four 100-sheet bins. The chosen configuration will carry a standard finisher and mailbox. Bear in mind the maximum monthly duty cycle recommended is up to 120,000 pages.
The 650/X supports printing and scanning to and from mobile devices, USB and connected networks. Faxing functions include LAN fax, direct fax and e-mail fax.  
Xerox 650/X includes a range of useful security features, such as print protection, user credential verification and harddrive overwrite. There is also the Simple ID feature, where users can access frequently used apps on the home screen. A dedicated ID and password is allocated to the user, which they enter only once.
Businesses can also keep costs down by taking advantage of Xerox's environmentally friendly features and set them as default for printing jobs.
Supplies for this copier include:
Standard Capacity Print Cartridges
106R03899 – Black: 6,000 standard pages
106R03896 – Cyan: 6,000 standard pages
106R03897 – Magenta: 6,000 standard pages
106R03898 – Yellow: 6,000 standard pages
High Capacity Print Cartridges
106R03903 – Black: 12,200 standard pages
106R03900 – Cyan: 10,100 standard pages
106R03901 – Magenta: 10,100 standard pages
106R03902 – Yellow: 10,100 standard pages
Extra-High Capacity Print Cartridges
106R03931 – Black: 16,900 standard pages
106R03928 – Cyan: 16,800 standard pages
106R03929 – Magenta: 16,800 standard pages
106R03930 – Yellow: 16,800 standard pages