The Xerox VersaLink C600 Color Printer
This is a high quality desktop printer for the busy office. With robust speed and great color quality this is the perfect workgroup color printer for your team.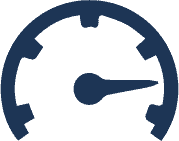 The Xerox VersaLink C600 is enabled with Workplace Assistant and features ConnectKey technology. 
This color printer supports Letter/Legal paper, and is suitable for a workplace containing up to 20 users. This unit is about exceptional performance with incredible reliability and impressive print quality. 
The printer comes cloud-connected, and it is mobile-ready. You can conveniently customize it using a mobile application. Its print speed is up to 55 pages per minute, and it can manage up to 17K pages per month. 
It comes with standard functions such as cloud and print and some optional features, including a 320 GB hard and a productivity kit. 
The duty cycle can manage up to 120K images per month. Its standard capacity is 700 sheets, and the max print resolution that it can deliver is 1200 x 2400 dpi. 
Its first page out time for color prints is 5.1 seconds, while black and white prints are 4.7 seconds, thanks to its 1.05 GHz processor. You can go for multiple connectivity options. This includes Base-T Ethernet, NFC, and high-speed USB 3.0. Apart from that, you can also access optional Wi-Fi, Wi-Fi Direct, and Wi-Fi Kit. 
This Xerox comes with different print features. These include saved jobs, secure print, skip blank pages, booklet creation, job identification, personal print, and many others. This machine supports various operating systems, including Windows, Macintosh, Solaris, Citrix, Fedora, etc. 
The machine comes with different security features. A few are; access controls, secure print, IP address filtering, firmware verification, security certificate management, smart card enablement, among various others. This unit is EPEAT and Energy Star certified and only takes around 11 seconds to warm up from power save mode.