This is a great copier for a busy office. The Xerox VersaLink C505 excels at streamlining workflows, capitalizing on communication, and management of projects.
Starting at $54 per month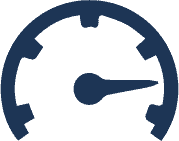 Targeting small workgroups, the VersaLink C505 color MFP aims to streamline productivity. Designed to make printing, copying and scanning functionality more available and easier to use. With cloud connectivity, mobile connections and user friendly apps that are easy to customize, the C505 is innovative and efficient.
The unit is very easy to use with a color touchscreen user interface and easy to select icons. The C505 comes preloaded with applications for printer settings, print status and printing from mobile devices and cloud services. 
You can always skip IT support and easily install apps via the App Gallery where users can log in with their cloud account, browse the store and load the applications with no hassle. 
The C505 comes with 4GB of RAM which makes it easy to store all the Xerox apps. The unit comes with apps for integration with Microsoft Office and document workflow solutions such as CapturePoint. Additionally,the C505 can scan, copy and print features all work simultaneously.  
Security features allow access permissions or force users to login to the operator panel where they can access only the apps they have permission to use based on their user status. Additionally, a time limit can be set after which held jobs are deleted.
The C505 delivers print speeds of up to 45 ppm (color) and up to 45 ppm (black) with  standard 600dpi and enhanced 1200 x 2400 dpi resolutions.
Print quality is excellent with pin-sharp text, highly detailed monochrome prints and eye-catching color reports. The C505 produces vibrant color graphics with plenty of detail and great color balance.
Supplies for this copier include:
Standard Capacity Print Cartridges
106R03862 – Black: 5,000 standard pages
106R03859 – Cyan: 2,400 standard pages
106R03860 – Magenta: 2,400 standard pages
106R03861 – Yellow: 2,400 standard pages
High Capacity Print Cartridges
106R03869 – Black: 12,100 standard pages
106R03863 – Cyan: 5,200 standard pages
106R03864 – Magenta: 5,200 standard pages
106R03865 – Yellow: 5,200 standard pages
Extra-High Capacity Print Cartridges
106R03866 – Cyan: 9,000 standard pages
106R03867 – Magenta: 9,000 standard pages
106R03868 – Yellow: 9,000 standard pages
A multifunction printer with color, the Xerox Versalink C505 offers its users plenty of reasons to choose this printer over the rest. For example, the Xerox ConnectKey Technology adds mobile and cloud capabilities to the copier. It works well for a team of five to 15 users. You receive superior print quality with the C505, which matters especially when your customers will see it.
Versalink C505: What to Love
Throwing out 45 pages per minute, the Versalink can handle the demands of a medium-sized office at 10,000 pages per month. See this color copier as an investment in productivity. Not only does it print off the pages fast, but the print quality looks good enough for marketing materials. As far as standard function goes, it includes:
To save on paper and get the most of it, this copier includes duplex print capabilities. The duty cycle for images allows up to 120,000 images per month. You can connect this printer to Wi-Fi. Using the C505, you receive state-of-the-art data security to ensure that you get the most from this copier.
Resembles a Smartphone
Easy navigation of any copier matters because you want things as simple as possible. You want to print off materials fast and spend less time fiddling with the copier. The C505 has an interface that resembles a smartphone interface. Select the desired icon to perform the desired function.
Handles the Large Printing Jobs
Built to handle the demand of a medium-sized office, the Xerox Versalink C505 can handle large jobs for printing and scanning. While it prints rapidly, it doesn't make a lot of noise doing it. That makes it the ideal choice for someone who doesn't want a loud machine in the office.
Overall, the Xerox Versalink C505 will prove a valuable workhorse in the office. It has won two awards including the BLI Winter 2018 Pick Award and the 2018 Better Buys for Business Editor's Choice Award. This offers you a more modern copier with all the latest technology included.