One of the most popular copiers we sell in the Xerox product line, the Xerox VersaLink C405 is the perfect copier for the small office. Efficient and fast for the smaller workload.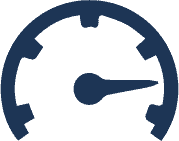 With next generation capabilities and fast, instant cloud and mobile connectivity, the Xerox Versalink C405 reinvents productivity. The C405 is designed to broaden the horizons of your business with its versatility and reliability that you need to function on a daily basis and amazingly, this unit requires very little IT support.
The Versalink C405 has an easily configured 5-inch color touch display that consists of the unit's control panel. The monitor also helps you to perform tasks such as copying or printing from the cloud or USB drives. Every user can install his or her own set of apps and design individually customized workflows. 
The C405 has a 700-sheet paper input capacity in the form of a 550 sheet drawer and a 150 sheet multipurpose tray. If that is inadequate, you can add an additional 550-sheet tray to make a total of 1,250 sheets. The recommended service cycle is up to 85,000 pages per month, with suggested print volumes of 2,000 to 6,000 pages per month. 
In addition to NFC, the C405 supports Ethernet and USB 3.0 connectivity, the unit has the ability to connect via mobile apps.
In today's workplace, data security is top priority and the Xerox C405 security features are extensive. They include 256 bit encryption, access control, audit log and user authentication just to name a few.
Supplies for this copier include:
Standard Capacity Print Cartridges
106R03502 – Cyan: 2,500 standard pages
106R03503 – Magenta: 2,500 standard pages
106R03501 – Yellow: 2,500 standard pages
106R03500 – Black: 2,500 standard pages
High Capacity Print Cartridges
106R03514 – Cyan: 4,800 standard pages
106R03515 – Magenta: 4,800 standard pages
106R03513 – Yellow: 4,800 standard pages
106R03512 – Black: 5,000 standard pages
Extra-High Capacity Print Cartridges
106R03526 – Cyan: 8,000 standard pages
106R03527 – Magenta: 8,000 standard pages
106R03525 – Yellow: 8,000 standard pages
106R03524 – Black: 10,500 standard pages
Introducing the Xerox Versalink C405, this color copier can copy, scan, fax, email and connect to the cloud. You might choose it for a work team from two to 10 users for optimal productivity. Designed for the small to medium-sized office, the Xerox Versalink C405 can print up to 36 pages per minute, and you can print a total of 8.5k pages per month.
Sustainable Energy
The C405 has an EPEAT and Energy Star label. These two internationally recognized certifications have become common on Xerox copiers. EPEAT means that it meets the standards required for design, production, energy use and recycling. Energy Star, on the other hand, looks at the energy savings of the copier. It meets a set standard to save on energy. Not only does this provide advantages for the environment, but it lowers your energy costs in the office.
Wi-Fi Connection Available
Let's say that you don't want to spend your day glued to the computer. You serve a big role in the office doing many tasks. The C405 offers optional Wi-Fi connection so that you can print from anywhere in the office. This allows for maximum convenience.
App Based Interface
Overall, you can navigate easily with this copier. You won't struggle much to get where you want. The interface offers the best-in-class, meaning everything has a simple and easy-to-use appearance. Fully customizable as a copier, you can set up the copier to meet your demands.
Awards
The Xerox Versalink C405 won the BLI Buyer's Lab 2017 pick because of its ease of use and immaculate reliability. It also won the Editor's Choice Award in the 2017 Better Buys for Business. Again, the ease of use and reasonable operating costs contributed to this copier winning the award.
Someone on the prowl for a new copier may want to look at the Xerox Versalink C405. The dependability and capability of this copier ensures that your office will get the most from it. Size up your office first to see that it fits with your requirements. Xerox customer service is also incredibly helpful if you encounter any problems.