The Xerox VersaLink B7035 is a copier that is amazing for a small to medium office. This is a black and white copier, with color scanning capability. Let us know if you are looking to lease a copier for your office.
Starting at $79 per month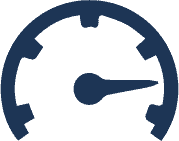 The VersaLink B7035 is a multifunctional printer ideal for small and medium sized businesses. The standard features of this device include print/scan, copy and fax as an optional feature. The VersaLink B7035 prints and copies at a speed of 35ppm and has a recommended service cycle of 153,000 pages per month. It also comes equipped with a 1.05GHz processor, 2GB of memory and a 320GB hard drive. The unit comes equipped with a 7″ color touchscreen that carries a touch or swipe user interface. It also has ready to go access to the Xerox App Gallery where users are able to download various apps to help streamline one-touch printing workflows.
The B7035 supports mobile printing and scanning to and from various cloud services and apps. For companies with few or very busy IT support staff, the device carries an installation wizard that helps the user in setting up the device and connecting it to servers.
Xerox B7035 includes some useful security features such as print protection, user credential verification and hard drive overwrite,
Lastly, the unit's Simple ID feature allows individual users or groups to enter user identification and password once, and then enjoy easy, safe access to customized commands and presets.
Supplies for this copier include:
106R03393 – Standard Capacity Print Cartridges 15,500 standard pages
106R03394 – High Capacity Print Cartridges 31,000 standard pages
Printing off 35 pages per minute, the Xerox Versalink B7035 offers you a multifunction copier. This dependable and budget-friendly copier includes all the necessary features for a small to medium-size business. The features of this copier include:
7-inch touchscreen
Integrated card reader bay
Monitoring the print job
Job identification
Auto staple documents
You can do printing, scanning and faxing with this copier. The intuitive and user-friendly features make this a great copier to get started with. You have several accessories that you can take advantage of with it. These products meet the EPEAT certifications.
You have security features with this copier as well, such as:
Secure printing, faxing and email
Access controls with AES 256-bit encyption
Role based permissions
Network authentication
User authentication
Xerox chose to include extra functions with this copier, such as Google Cloudprint, Apple Airprint and Xerox Print Services.
Improving productivity in the office should come as the top priority of all businesses. The more that you print, the more cash that you can earn. The versatile paper handling features of the B7035 help this copier to stand out among the herd. Along with that, the installation guide to set it up doesn't require IT involvement. The setup with this copier is simple. You can print and scan from the cloud for simple solutions that let you do your work from anywhere.
The Xerox Versalink B7035 only prints black-and-white copies. While you can upload and scan in color, the B7035 can't print in color. Business owners can save on cost, but they should be aware of how if they want a copier for color, they may have to look elsewhere.
Coming from the Xerox Versalink B7000 Series, this series has won awards like the Better Buys Editor's Choice and the Better Buys Innovative Product. This copier goes above and beyond traditional printing, and you have a single-pass duplex document feeder included with it. You can also assign user IDs with passwords to make tracking printer usage easier.