Ideal for the office that wants maximum black and white efficiency, but still have color scanning on their copier. The Xerox Versalink B7030 is an awesome copier for getting your work done! We would be happy to discuss leasing options on the B7030 with you!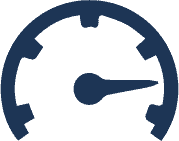 The VersaLink B7030 presents itself as black and white multifunctional printer that works great for small and medium sized offices or teams. The standard features of this device include print/scan, copy and fax as an optional feature. The VersaLink B7030 prints and copies at a speed of 30 pages per minute and has a recommended service cycle of 129,000 pages per month. The unit comes equipped with a 7 inch color touchscreen that carries a touch or swipe user interface. It also has ready to go access to the Xerox App Gallery where users are able to download various apps to help streamline one-touch printing workflows.
The B7030 supports printing and scanning to and from mobile devices. Users are also able to print from and scan to a variety of apps and cloud services in addition to NFC devices.
Other features allow users to print and scan to and from cloud based apps such as Microsoft 365, Google Drive and Dropbox.
For companies with few or very busy IT support staff, the device carries an installation wizard that helps the user in setting up the device and connecting it to servers.
Xerox B7030 includes a range of useful security features, such as print protection, user credential verification and harddrive overwrite.
In addition to this unit's other amazing features, the Simple ID feature allows individual users or groups to enter user identification and password once, and then enjoy easy, safe access to customized commands and presets.
Supplies for this copier include:
106R03393 – Standard Capacity Print Cartridges 15,500 standard pages
106R03394 – High Capacity Print Cartridges 31,000 standard pages
***
Using the Xerox ConnectKey Technology, the Versalink B7030 offers reliable printing in a budget-friendly fashion. Only printing in monochrome, businesses can save money on color toner, which always costs more. Routinely, this copier stands out as a machine that consistently puts out the same high-quality time after time.
Some of the functions included are:
The B7030 prints 30 pages per minute, making it the perfect addition to a medium-sized office. Meanwhile, the alluring 15,000 pages per month print volume makes it an attractive choice.
In terms of print resolution, you receive 1200 x 1200 dpi, which indicates the quality of the prints. Prints with 1200 dpi look great.
A Copier as a Large Investment
The B7030 should be thought of as an investment. The money that you put into this copier should come back to you with further business and better efficiency at your business. The B7030 includes a 7-inch touchscreen with an easy translator service app. Translate documents into numerous languages.
Why Choose the B7030?
This copier accomplishes its goals while leaving a small footprint. You save on space, and while it may not the most features, it doesn't sacrifice quality or efficiency. This copier works well in a small to medium workgroup. For a larger group, you may want to pick another copier to handle the higher print volumes.
Some of the optional features with the B7030 include:
Walkup fax
Xerox RFID card reader
Overall, this simple copier performs its task with astounding ease. It includes a 320 GB HDD hard drive with a 1.05 GHz dual-core processor. The impressive print quality can be put to use immediately for fast results. For someone in the market for a copier that eliminates the fluff and goes straight to the point, the Xerox Versalink B7080 gives you immaculate results. Many time-saving technologies were put into this copier to enhance productivity in the office. Cut the time spent doing menial tasks in half by automating those tasks.