An awesome middle of the road copier for the office that wants a black and white unit. Give us a call if you are interested in leasing a Xerox VersaLink B7025. We can help you get a good price and can even help you get the copier set up remotely.
Starting at $52 per month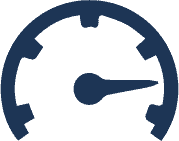 Optional Accessories Available
If you're looking for seamless integration into your work space and assistance to get critical things completed faster, there is no smarter choice than the inexpensive, reliable and highly business-ready Xerox VersaLink B7025.
The Xerox VersaLink B7025 multi-function printer with monochrome design has a lightweight style. It can easily fit in the corner of your office or replace the current printer without the necessity to search for additional space. The single unit packs strength and output with a space-saving design. Feel free to print, scan, copy or fax in addition to tabloid print capability.
This unit replaces complicated IT set-up with installation wizards and step-by-step configuration choices, you're ready to go with no issue. With a fully re-engineered paper route and modern LED print head technology, day-to-day productivity can now achieve an incredible level of excellence. Versalink devices are filled with features designed to minimize inefficiency. Device management and user testing can be done anywhere with a time-saving remote control panel. Ensure accuracy of documents with Scan and Fax Preview and built-in optical character recognition (OCR). Xerox is preferred by corporations and governments who place emphasis on security.
This unit provides an all-in-one approach to print protection, providing a powerful combination of built-in features and services that reduce risk through a strong emphasis on preventing unauthorized access, detecting suspicious or malicious behavior, and securing data and records.
Supplies for this copier include:
7 106R03393 – Standard Capacity Print Cartridges 15,500 standard pages
7 106R03394 – High Capacity Print Cartridges 31,000 standard pages
***
One look at the Versalink B7025 reveals a snazzy-looking copier that can print off 25 pages per minute. Scan hard copy documents in color directly to the computer to enhance your workflow. The responsive interface hands you ample opportunity to choose your settings. Meanwhile, you can print monochrome color to save on color toner. This copier lets you fine-tune how light or dark you would like the final output.
Productivity Multiplies
Built for the medium-sized office, the B7025 includes ConnectKey Technology boosts productivity in the office space. Connect a variety of devices to the copier's Wi-Fi internet, such as smartphones and laptops. Through seamless integration with the cloud, the B7025 offers total convenience.
The app library has improved functionality and usability for getting the maximum use out of this copier.
Why Choose the B7025?
This copier includes a 7-inch color touchscreen that you can customize. Navigate this technology with ease right from the start. Nothing worse than having to designate someone as the official "copier expert" because no one in the office understands it. You don't need IT support or network expertise when getting this copier set up.
Utilizing multi-layer protection, the B7025 protects documents and data alike. You have to guard against increasingly sophisticated cyberattacks and exceed the standards for regulation compliance. Harmful changes made to the copier will have it issue alerts to the administrator. Xerox technology encrypts all information to keep it safe.
Xerox Managed Print Services
Let's say that you have multiple printers in your network. Using Xerox Managed Print Services, you can control every printer in the network. Monitor the usage and perform backup restorations as needed. This hands you greater control over your printing costs, and you can manage your IT network with greater ease.
The B7025 includes 2 GB of internal storage. This all-in-one printer can be expanded to include 320 GB of external storage. You will receive two trays with this copier: one standard tray and one bypass tray. Add 520 pages to the single tray and 100 pages with the bypass tray. This copier offers a huge advantage in its scalability.