If you need a new copier, then you should consider getting the Xerox Versalink B615. This is also available for copier leasing. This copier is known for being easy to use. It has a touchscreen that works a lot like a smart phone. You can easily convert and scan documents. Additionally, it supports Google Drive and many cloud services.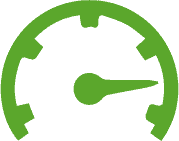 In need of a new copier for the office? The Xerox Versalink B615 does black-and-white printing for work teams of 12 to 20 users. You might make use out of this copier in a medium-sized office. At a lightning-fast 65 pages per minute, the B615 proves a powerful ally in the office. You want this copier at your side when you have a client who needs a bunch of marketing materials within the next few days. The Versalink B615 does the job, and it can put out 30,000 pages per month.
Navigable Touchscreen
Including a 7-inch touchscreen, the Versalink B615 offers full customization to tailor the copier to meet your individual needs. The copier uses icon apps similar to the smartphone. You can connect seamlessly with the cloud for maximum productivity. After using it for a while, you will see how much more productive it makes the office. The one thing to keep in mind with the B615 is that it only prints in black and white.
Life in the Office Just Got Easier
This copier can perform all the necessary functions including fax, copy, scan and print. The automatic finisher on it makes your life easier with automatic stapling. You can do multiple jobs with a single document. Furthermore, you only need a basic knowledge of printers to set up the B615. Use it simply, and it works fast at the same time. The Xerox Versalink B615 won the BLI Winter 2018 Pick Award as an outstanding multifunction printer for large workgroups.
Anyone in the market for a new copier may want to look at this one. Especially if you have a medium-sized office and don't need a color printer, this one can be a big help. You can use this copier for fast results, and it doesn't take much to learn how to get started. In other words, you don't have to designate one person as the individual to understand all the copier problems, which frees up your time, energy and resources. They can do more important things around the office. The B615 delivers on performance and quality.