The Xerox VersaLink B610 B&W Printer
Fast and efficient laser printer perfect for the office that needs efficiency and speed. This printer also handles a lot of print volume! We would feel good with this printer going up to 15,000 pages a month.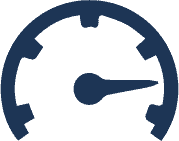 The Xerox VersaLink B610 is a black and white printer that supports Letter/Legal size paper, and it comes with a smart Workplace Assistant coupled with the Xerox ConnectKey feature. 
This unit is suitable for workgroups of up to 20 users, and it also comes with a 5-inch capacitive touch user interface that allows you to navigate as if you are using a tablet. It will enable full customization and deliver a print resolution of 1200 x 1200 dpi. 
The device can manage a print speed of up to 65 pages per minute and has a capacity of 30K pages per month. The compact unit can come with standard features including cloud and print and with optional features of card reader, 320 GB hard drive along with a productivity kit. 
It features duplex printing as its standard print output and has a standard paper capacity of 700 sheets. You have input options, including a 550-sheet feeder and a 2000-sheet high-capacity feeder with a caster. 
The first page out for printing will take only 3.7 seconds thanks to its high processing speed as it comes with a 1.05 GHz processor. Moreover, there are multiple connectivity options, including Wi-Fi, Wi-Fi direct, Wi-Fi kit, Base-T ethernet, NFC, and high-speed USB 3.0. 
There are different print features available in this Xerox. These include application defaults, job monitoring, Earth Smart driver settings, Print from USB, secure print, and various others.
This B610 is compatible with different operating systems. These include Windows, Macintosh, Fedora, Redhat, Oracle, etc. 
The machine comes with one security feature to protect your data and documents. These include port filtering, IP address filtering, firmware verification, secure print, and many others. Moreover, this suit is EPEAT and Energy Star certified, and it will keep your energy costs under control.  
To buy or lease the Xerox B610 Color printer, call Copier Lease Center today!