If you need a new copier, then you should consider getting the Xerox VersaLink B605. This is also available for copier leasing. This copier is known for being easy to use. It has a touchscreen that works a lot like a smart phone. You can easily convert and scan documents. Additionally, it supports Google Drive and many cloud services.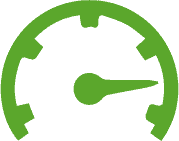 Whether you work at home or in a workplace setting, this highly customizable, cloud-connected workplace assistant offers fresh new features in commitment to innovation, all at a reasonable price.
As a member of the Xerox Versalink lineup, the Xerox B605 offers collaboration with cloud based services and solutions. The Xerox Versalink B605 is an A4 multifunction printer capable of 55 pages per minute and designed for duty cycles of up to 25,000 pages per month. 
The unit presents a conservative design, with the inclusion of a moderate 7-inch, full-color touch sensitive user interface that acts as the key to get the most out of the machine.
The B605 comes with an efficient dual-core ARM processor designed to operate at 1.05 GHz, 2 GB of RAM and a 250 GB hard drive. The Xerox Versalink B605 is the perfect device for mid-size offices seeking a printer that is reliable and very stable in peak periods.
The base model, B605/S features a 100-sheet automatic feeder, a 150 sheet bypass tray, a 550 sheet standard tray and a 500 sheet output volume, which is more than sufficient for an efficient printer. Optional capabilities include Wi-Fi, fax and card reader.
Supplies for this copier include:
106R03944 – Extra-High Capacity Toner Cartridge Black: 46,700 standard pages
106R03942 – High Capacity Toner Cartridge Black: 25,900 standard pages