The Xerox Primelink C9070 is an awesome copier for a light production environment. We sell and lease this copier for businesses or print shops who need the highest quality and amazing flexibility!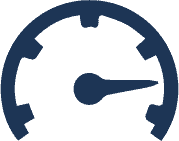 Gold and Silver Available
The Xerox PrimeLink C9070 offers the most flexible features in the marketplace. From precise image quality and unmatched media capability to professional quality finish options, automation and data protection. Configured to adapt to suit the needs of both busy workplaces and manufacturing environments, the printer features a 10-inch touchscreen, making it easier to navigate general functionality as well as cloud and collaboration applications that simplify activities for smart, always-connected office staff and advanced users alike.
Adding a PrimeLink to your workflow will allow you to boost your efficiency in ways you wouldn't imagine. This device is built to promote multitasking and collaboration, and can be customized to match your style of work. The Integrated Color Server designed by Xerox is standard on this unit. Additionally, you can select from one of the three EFI servers available with more features and more power. All you have to do is pick the right fit based on your company needs and the level of automation and color consistency that you need.
The C9070 comes with ready to go access to the Xerox App Gallery. These apps connect to well known applications, including Dropbox and Microsoft Office, you can directly print and scan to and from the cloud, automate workflows and optimize complex tasks. Plus, built-in mobile connectivity helps the team remain on the job while they're on the go. With this feature, PrimeLink 9070 can safely retrieve print submitted from any email capable device, no additional software set up needed. All your needs come to life at the click of a button.
PrimeLink uses a proactive security strategy to keep your network and activities free from surveillance. This feature prevents suspicious activity using a robust approach to security: 
Several layers of protection including data encryption, access controls, disk overwriting and industry certifications.

Audit Log provides an audit record of main operator activities. These logs are mandatory for Administrators / Key Operators to use for troubleshooting, resource management and security audits.

Secure Print stores documents for release until you are able to access them.

Safe scanning comprises password protection for PDFs and files, as well as email scanning encryption.
PrimeLink offers the best-in-class and unparalleled media latitude and finishing choices in an entry-level unit. Printing up to 350 gsm on customized or heavy duty stocks. Feel free to print as much as 26 "(660 mm) with ability to print on extra long sheets of up to 220 gsm. And print long cycles without filling the tray while using high-volume feed options. Finishing styles are professional quality, easily accessible and almost limitless. Enjoy options varying from full bleed booklets to punching, creasing and folding functionality.
Supplies for this copier include:
Toner Cartridges(Metered)
006R01521 – Black 30,000 pages
006R01524 – Cyan 34,000 pages
006R01523 – Magenta 32,000 pages
006R01522 – Yellow 34,000 pages
Toner Cartridges (Sold)
006R01734 (NASG,ESG) & 006R01738 (DMO) – Black 30,000 pages
006R01737 (NASG, ESG) & 006R01741 (DMO) – Cyan 34,000 pages
006R01736 (NASG, ESG) & 006R01740 (DMO) – Magenta 32,000 pages
006R01735 (NASG, ESG) & 006R01739 (DMO) – Yellow 34,000 pages