The Xerox Primelink C9065 is a great color copier, with super high quality quality. This copier can also use Fiery too. We can help you get the Xerox Primelink C9065 on a lease.
Starting at $299 per month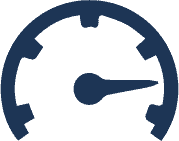 When looking for a light production copier, you may be used to the Xerox C60 color copier.  The C9065 is the replacement to the most popular Xerox light production copier in years.
With a max paper size of 13″ X 26″ – you can print bigger and bolder than the traditional copier on the market.  This copier can easily handle 10,000 pages a month and some clients will go up to 50,000 pages per month.  Currently, there are two configurations, one that counts 11×17 as 1 copy and another that counts it as two copies.  Be aware there are multiple configurations and the 2 click option IS NOT the one we would suggest for our clients (unless you just want to pay more or bill your clients more for 2 prints rather than one if you are a print shop.)
There is also the "Adaptive Colors" option available.  With this, you swap out the C,M,Y, and K toners to get a new and wide range of colors.  Learn more about how you can print in all kinds of amazing combos with copier which you cannot do on any of the cheaper Altalink products like the C8030 or C8055 copiers.   Adaptive Colors by Xerox
One of the major differences that affect the bottom line is the ability to do 11 x 17 for the cost of one click rather than 2.  With the lower end models it counts as 2, and if you are an engineer or a business that does a lot of 11X17 color, the cost differences are substantial.
Who is the Xerox Primelink C9065 perfect for?
Clients who want amazing color quality (perhaps even fiery to enhance color and workflow even more)
Clients who do a lot of 11×17 color printing or copying
Clients who want the quality of a production machine that costs $200,000 at 1/10 the price (granted, it isn't exactly as good, but it is amazingly close to equal quality.)
Clients who previously owned and loved the Xerox C60 or Xerox C70 color copiers.
We are here to support clients who want to get into the production world without getting into true production copier costs.  Copier Lease Center can get you print samples or do a virtual demo for you and your company (thanks coronavirus).  We have experts who are available to answer all of your questions and who stand ready to help you make this decision.  We want you to see how easy and how amazing this copier is.  We like this copier better than any copier we sell at Copier Lease Center, so we want to assure people looking at this copier, you are not going to be disappointed.  Give us a call if you would like to learn more about how we can help you!
Supplies for this copier include:
Toner Cartridges(Metered)
006R01521 – Black 30,000 pages
006R01524 – Cyan 34,000 pages
006R01523 – Magenta 32,000 pages
006R01522 – Yellow 34,000 pages
Toner Cartridges (Sold)
006R01734 (NASG,ESG) & 006R01738 (DMO) – Black 30,000 pages
006R01737 (NASG, ESG) & 006R01741 (DMO) – Cyan 34,000 pages
006R01736 (NASG, ESG) & 006R01740 (DMO) – Magenta 32,000 pages
006R01735 (NASG, ESG) & 006R01739 (DMO) – Yellow 34,000 pages