The Xerox EC8056 Color Copier
Get the 11 x 17 Color printer you need! We have Xerox copiers that will make your business thrive. This is a fast color copier which will work awesome in a bigger or smaller office! Factory reconditioned model.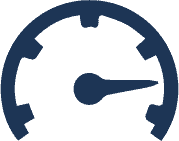 Color: 50 ppm, Black: 55 ppm

130 Sheet Document Feeder

The Xerox EC8056 is one of the company's advanced models and guarantees high productivity. The unit has standard functions, including email, copy, scan, print, and fax. Optional features include walkup fax and Xerox RFID card reader. 
The print speed that this unit can manage for color prints is 50 pages per minute, while for black and white prints is 55 pages per minute. 
It can manage a duty cycle of up to 300K pages per month. There are multiple connectivity options available for you to choose from. You can go for ethernet Base-T, NFC, Wi-Fi, Wi-Fi direct, Wi-Fi kit, and high-speed USB 2.0. 
This machine has a 250 GB hard drive, and you can even extend it based on your needs. The unit can print out the first page in color in just 6 seconds and only takes 4.7 seconds for black and white print. 
The print resolution it can produce is 1200 x 2400 dpi, and the copy resolution it can produce is 600 x 600 dpi. The various print features that it comes with are job monitoring, job identification, duplexing, scaling, and multiple others. 
It supports various operating systems, including Mac and Windows. Mobile printing is possible using different applications, including NFC, Mopria, Apple AirPrint, and Xerox Print Service Plugin for Android. 
The unit is embedded with different security features too. These include SSL, secure print, user permissions, audit log, access controls, HDD overwrite, network authentications, and others. The unit does come with a paper capacity of 3140 sheets. 
The Xerox EC8056 is designed to boost your workflows and make your business operations more streamlined and optimized with the current market trends. 
You can customize most of its user interface according to your needs and requirements. This MFP is all about power and performance, and it achieves your goals effortlessly. 
To buy or lease the Xerox EC8056 Color Copier, call Copier Lease Center today!