Xerox EC8036 Color Copier
Ready to print and copy efficiently? The Xerox EC8036 has everything you need for the mid sized business that wants awesome print quality! Great color, 11 x 17 printing. Ready to Lease one? Factory reconditioned model.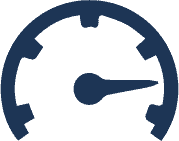 130 Sheet Document Feeder

The Xerox EC8036 is a color MFP model with standard functions including email, copy, scan, print, and fax. It comes with optional features, including optional fax and an RFID card reader. The unit can print in both color and black and white, and its print speed for both versions is 35 pages per minute. 
The unit comes with a duty cycle of 110K images per month. There are different connectivity options that you can choose from. You can use ethernet Base-T, NFC, Wi-Fi, and Wi-Fi direct, and high-speed USB 2.0. 
The machine comes with an inbuilt hard drive of a minimum of 250 GB. The time for the first page out for printing in color is 6.4, and for black and white printing is 5.2 seconds. It can manage the print resolution of 1200 x 2400 spit and copy resolution of 600 x 600 dpi. 
The machines are compatible with different operating systems, including Windows, Macintosh, and a range of others. The machines also support mobile printing through Apple AirPrint, NFC, Mopria, and a range of other applications. 
It comes with different security features. These include SSL, secure email, secure print, secure scan, user permissions, HDD overwrite, access controls, and various others. 
The maximum paper capacity of this machine is 3140 sheets, and it is a top choice for any workplace that is looking to improve its workflows by introducing an MFP with multiple functions.
One of the best features of this unit is that you can conveniently customize its user interface and make it your own according to your workplace needs. 
Apart from all that, this machine supports smart Workplace Assistant with the Xerox ConnectKey feature. With these features, handling your workflows and keeping them secure to prevent unauthorized access will become much easier. 
This machine is all about boosting your workflow and productivity, and you can upgrade your workspace without exceeding your budget. 
If you would like to buy or lease the Xerox EC8036, call Copier Lease Center today!