For the clients who need a super robust color copier, the Xerox Altalink C8170 is an ideal fit. Don't forget to check your power requirements on this unit. This copier needs a 20 amp plug.
Starting at $259 per month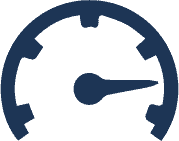 Up to 270 Images per Minute

Max Paper Capacity: 6,140 Sheets
Popular for enhancing productivity, the Xerox Altalink C8170 can copy, scan, fax, print and email. The overall experience with this copier feels intuitive and easy to navigate. Instead of having to go through the mind-numbingly boring tasks, you can automate repetitive work to make your life in the office easier. The C8170 has mobile features that let you connect and print from any device anywhere.
Superior Consistency
The Altalink C8170 can print up to 70 pages per minute. That marks it as one of the fastest copiers in the market, and you have comprehensive security built right in with this copier. This copier prints 40,000 pages per month, which makes it the perfect choice for the larger office that has a higher demand. For a smaller or medium-sized office, you may want to look for another choice, but large offices can get the most use from this copier. The superior consistency will do well for your business since the copies you make are a representation of your company.
Work Done the Right Way
The C8170 was built for versatility and productivity. You can do far more than you would before with the 70 pages per minute and comprehensive security features that protect you from cybercriminals. While an internet connection does pose some risk, the ConnectKey from Xerox keeps you safe from cyber threats and gives you strict printer security. Cloud connectivity ensures that you remain productive.
Awards for the C8170
CRN gave the Xerox Altalink C8170 copier the multifunction printer of the year award. They chose it for its multifunction features that add to productivity. For example, you can scan up to 270 images per minute. You can scan a total of 300,000 images per month. Xerox's technology provides a unique function where you can translate your prints into over 50 languages.
The print resolution at 1200 x 2400 dpi ensures quality prints every time. You can add optional features with this copier, such as Xerox Integrated RFID Card Reader and walkup fax. Whether you have more simple demands or need an industrious machine, the C8170 can perform it all.