Starting at $200 per month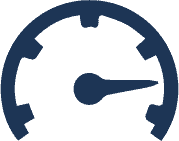 130 Sheet Document Feeder

Max Paper Capacity: 6,140 Sheets
Offering a smart design with built-in capability, the Xerox Altalink C8155 works well for medium to large-sized offices. You have a couple of options that you can include with this copier, like a staple finisher, an extra paper tray and a fax board. To top it off, this copier prints off 55 pages per minute, making it one of the faster copiers that you can buy for the office. Meanwhile, you receive a prodigious monthly maximum output of 22,000 pages per month.
Should You Buy the Xerox Altalink C8155?
For the small business owner, you won't have the volume for this copier, but for a medium to large-sized office, you may find it worth the cost. What a lot of people like about this copier is that it allows you to simplify complex tasks. For example, you can directly scan and print documents directly to and from the cloud.
Many people will receive a lot of good from this copier, but you first have to check to see that it meets your needs. You will get a 10-inch touchscreen in color that lets you navigate effectively. In terms of memory, the C8155 comes with 250 GB HDD, and you get 8 GB system memory. The computer running this copier is an Intel Atom Quad Core 1.91 GHz/2 MB Cache.
Other Great Features of the C8155
You get some excellent features with this copier, such as automatic duplex, mobile printing and an automatic document feeder. When you buy this copier, you receive a standard 3,140 sheet paper tray. The powerful scalability of this copier allows you to get the most out of it to where it meets the demands of most business owners.
Should you go with the Xerox Altalink C8155? Many customers report immense satisfaction with this copier. You have many great settings that people can take full advantage of. They designed this copier for multitasking, collaborating and creating a customized workflow. When you choose this copier, you have selected the perfect choice for a medium to large-sized workgroup. This copier supports most operating systems like Ubuntu, Mac OS, Fedora Core and Windows.