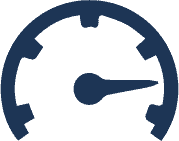 130 Sheet Document Feeder

Max Paper Capacity: 6,140 Sheets
The Xerox Altalink C8135 offers a smart design reaching for all-new levels of capability. Business owners should look at the C8135 as a copier made for medium-sized to larger office spaces. You can add optional features to this copier including a fax board, staple finisher and extra paper trays. Receive instant and secure access with it.
Should You Buy the Xerox Altalink C8135?
Including an intuitive 10-inch touchscreen, the user interface works seamlessly. With this copier, you can copy, print, scan and get built-in mobile connectivity. This color printer does a phenomenal job at printing tasks to look highly professional. You can get a speed of up to 35 pages per minute with this copier. Meanwhile, you receive a recommended monthly print volume of up to 15,000 pages per month. The print resolution hands you 1200 x 2400 dpi.
In terms of memory, the C8135 has a minimum gigabyte storage of 250 GB HDD. The computer memory gives you an Intel Atom Quadcore 1.9 GHz/ 2 MB with 8 GB system memory.
Great Investment for the Office
The C8135 provides you with a solid investment in your business. It produces documents quickly and effectively, and you receive incredible print color quality. This copier acts as your standard printer for copying, printing, scanning and optional faxing. Perhaps the most attractive thing about the Altalink C8135 comes from the ConnectKey technology that integrates seamlessly with cloud printing or the mobile device. This copier partners with McAfee to give users top-notch security with their copying tasks.
With everything said, you most likely don't want the Xerox Altalink C8135 if you operate a smaller business of only two to five employees because you don't need the volume. For the medium to large-sized offices, however, it suits the needs perfectly. This copier acts as both an intuitive and a productive device. Xerox has many standard security features like secure print, network authentication, user authentication, hard drive overwrite and access controls. When you upgrade the paper tray, you will receive a total capacity of 5,140 sheets. This copier includes a duplex feature for double-sided copying.