The Xerox Altalink C8130 is one of our most popular Xerox A3 machines. It runs the same line as the rest of the C81XX copiers, so you get the best print quality, but at a lower price than the other models that are 45, 55 or 70 pages a minute. This is an A+ value pick for your next copier!
Starting at $136 per month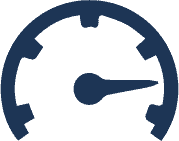 130 Sheet Document Feeder

Are you looking for an awesome copier for your business that can handle a busy office and allow you to connect to the Cloud?  Meet the Xerox Altalink C8030 color copier.   This 11 x 17 color copier handles thick paper and is ready to help your business get its work done!  The workload per month that is recommended is well over 12,000 pages a month.  The paper thickness can be up to 300 gsm, which is like a super thick business card.
The copier also can connect to all the Cloud apps like Dropbox, Box, 365, Quickbooks, Evernote and has the app gallery which allows this device to be enabled for whatever the future may bring.
For the standard office, getting the copier as the base unit is a nice way to go, but for those with advanced needs, other accessories can be added like:
Fax
Finishers
Booklet Makers
Hole Punch
Envelope Trays
High Capacity Feeders
Fiery
and more
If you want a copier that will work for your office for years to come, you need to check this copier out.  Competitively positioned in the marketplace and have outstanding color.  This is one of our favorite copiers made by Xerox.
Having a look at the Xerox Altalink C8130, this copier acts as the perfect digital workplace assistant. It's a color multifunction printer, and you can perform more tasks than printing alone. You can automate your document workflow and connect it to the system for daily business operations. The extensive security features keep your business safe from unscrupulous individuals who would seek to do it harm.
Personalize and Intuitive Interface
Navigate the personalized and intuitive interface with ease. They designed everything to reduce and eliminate the steps required to complete your tasks. The mobile features connect with Wi-Fi to allow for printing on the go. However, if you want the option Wi-Fi, you should mention it when you go to buy.
What Security Features Does It Include?
When it comes to the security of the Xerox Altalink C8130, the security includes the Altalink Trusted Boot. This protects your machine from malicious actions. The Cisco ISE and McAfee ePO pinpoint and neutralize all threats before they materialize.
Resolution
In terms of resolution, you receive a 1200 x 2400 dpi with a good consistency that ensures that your documents continue to receive excellent printing. You receive superior color rendering with documents that look professionally done.
Advanced Technology
As a person moves within proximity of the machine, the sensors will detect them. It activates as soon as a person comes close. During the inactive periods, it conserves energy. People can tap their mobile devices as well to get started with this copier.
The Xerox Altalink C8130 eliminates time-consuming and repetitive tasks. You can make your business processes much simpler with this device. Overall, it feels highly intuitive and easy to use. This copier allows for duplex printing, which saves on paper and makes things look more professional. In terms of speed, the C8130 puts out 30 pages per minute in both black-and-white and color. With the ability to print up to 90,000 pages per month, this copier hands you a workhorse built for the toughest jobs. These things alone help to make it worth checking out to learn more.